< Back to list
How do I create a new page?
Step one: Log in with your admin or designing account via My Alibaba – Company& Site – Manage Minisite
Step two: Click Shop banner to find "Add Navigation and Redirect pages", then click the tile "please click and create a new page first"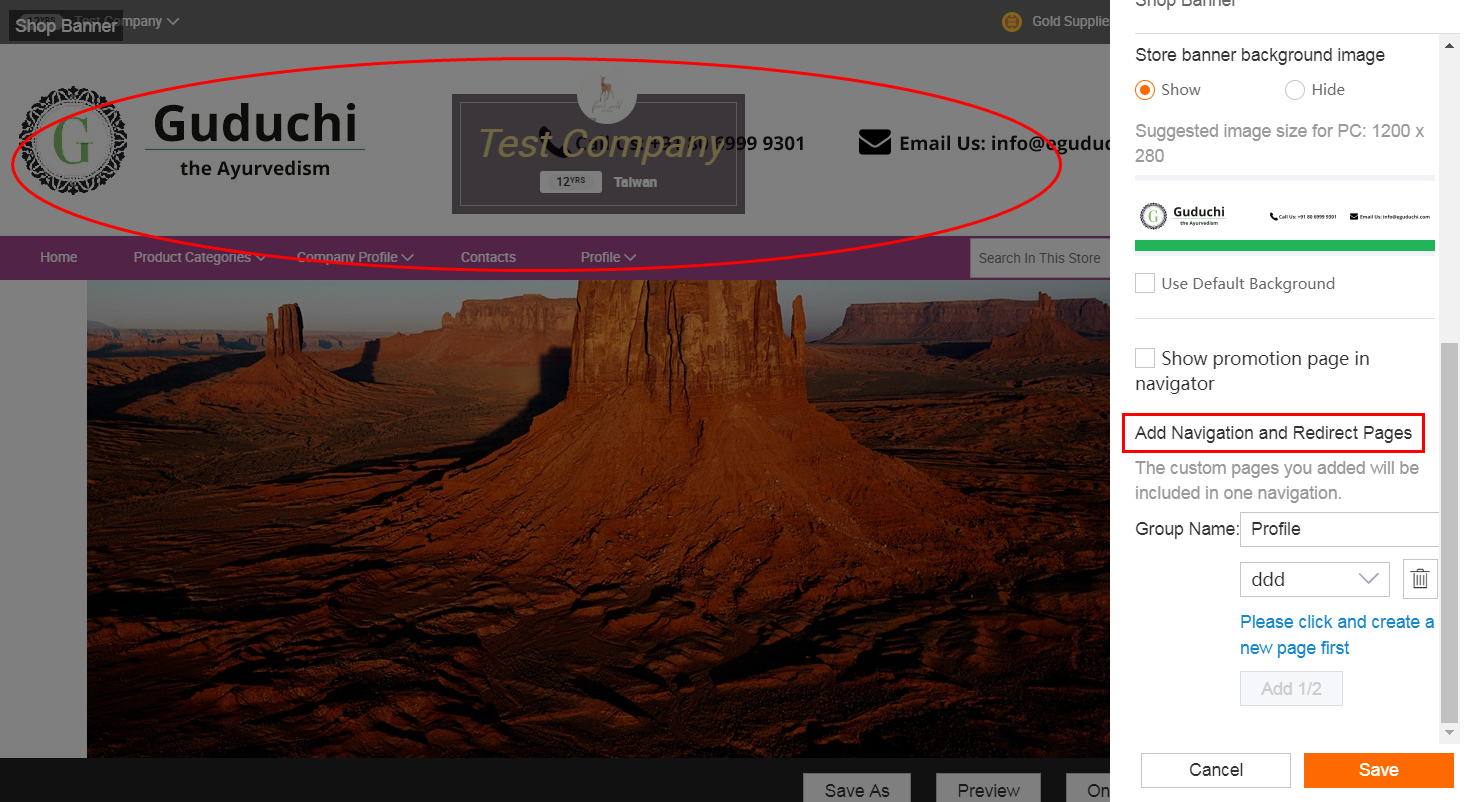 Step three : Click edit to enter into editor

Step four : Design your custom page with the tools listed on the left section and remember to publish the page
Step five : Go back to mini site design page, type in the custom page in "Group Name" and select the custom page you just designed, click save and remember to post the design.
Kindly note that up to 2 pages you can add under " Custom Page".




Is this information useful?
Yes
No

Thank you for your feedback!