< Back to list
How to add multi-language icons on the page
Please kindly follow the steps below to design your Minisite.
1) Go to My Alibaba - Company & Site - Manage Minisite .
2) Click on "My Page"
3) Click on "edit" button on home section.
4) Find "online" version and click on "edit".

5) Find "Quick links to other language sites" section listed in "Company Profile" and drag it to your mini site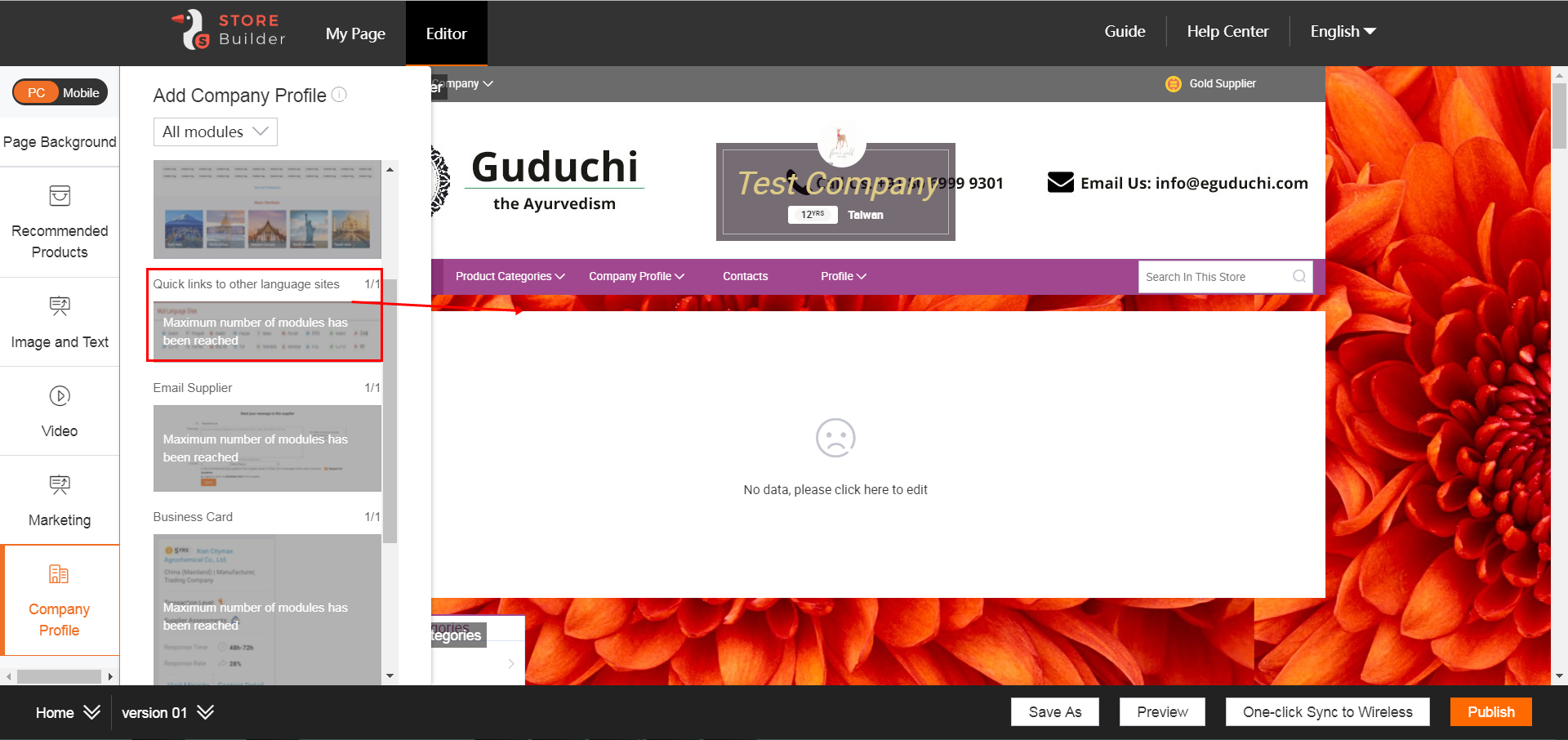 6) Remember to click on "Publish" button.


Is this information useful?
Yes
No

Thank you for your feedback!