< Back to list
How can I upload pictures in detailed description part?
If you want to add pictures in Detailed Description when posting products, you can just click the button highlighted below and add the pictures according to the requirement. As Gold Supplier Member, you can add 15 pictures at most.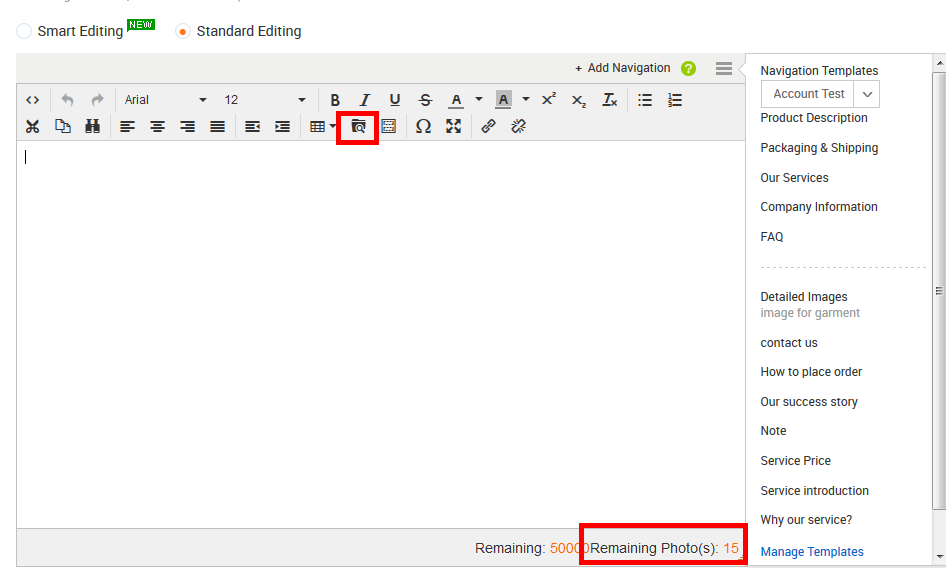 Size: Max. 3 MB/photo. Supported formats: JPEG, JPG or PNG. Suggested photo dimensions: max. 1000 x 1000 px.And the photo name must to be written in English, Chinese or numbers.
Is this information useful?
Yes
No

Thank you for your feedback!