< Back to list
How can I advertise my product in this website?
Please follow the ways below to post your product:
1. Sign in at My Alibaba;
2. Click "Display New Products" in the "Products" Section;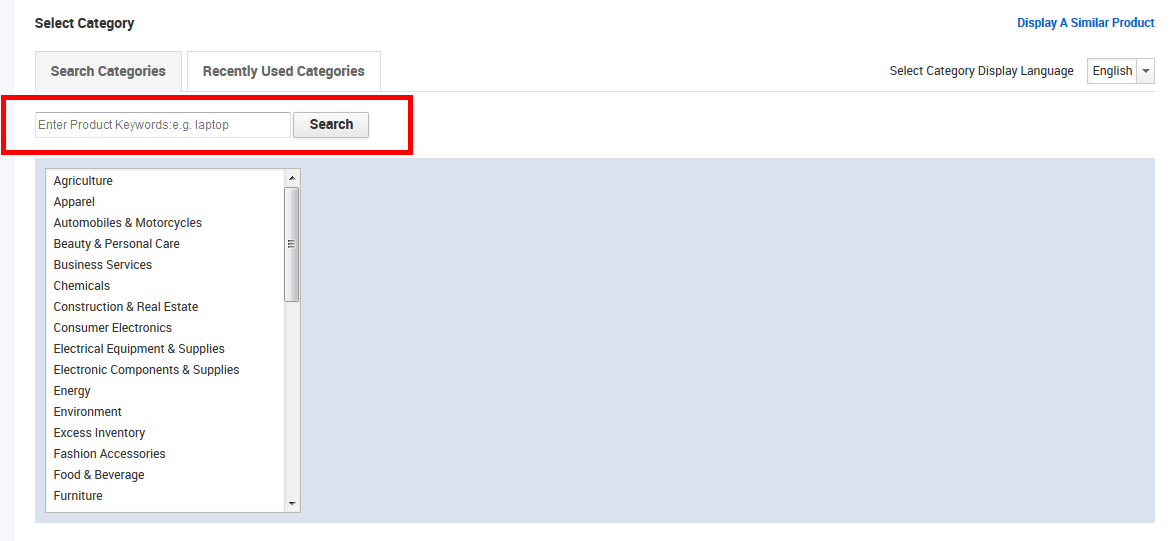 3. Enter the product name you offer and click "Search" button
4. Select the matching category in the pull-down menu and click "Next" button
5. Complete the form and click "Submit" button.

As a Global Gold supplier, you can post unlimited products.
How to post high quality product? Please click here.
Is this information useful?
Yes
No

Thank you for your feedback!