< Back to list
How can I create a Sub-Account?
Please be advised that the function is only available to the Gold Supplier members now. Free members do not have access to add any sub-account yet.

If you are our Gold Supplier members outside China, you may follow the instructions below to create a subaccount:
1) Sign into your Admind Account at https://usmy.alibaba.com/user/account_settings.htm
2) Click "Add A New Sub-Account" in the "Sub-Account Setting" section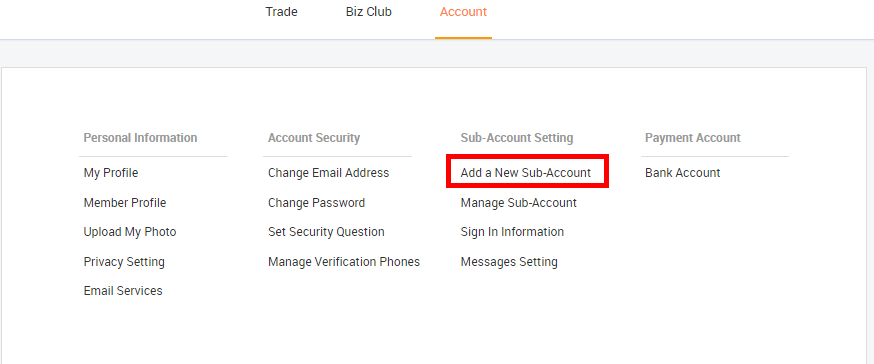 3) Get the verification code, and enter the code that sent to you and "Submit". (Cannot receive the verification code? Click here.)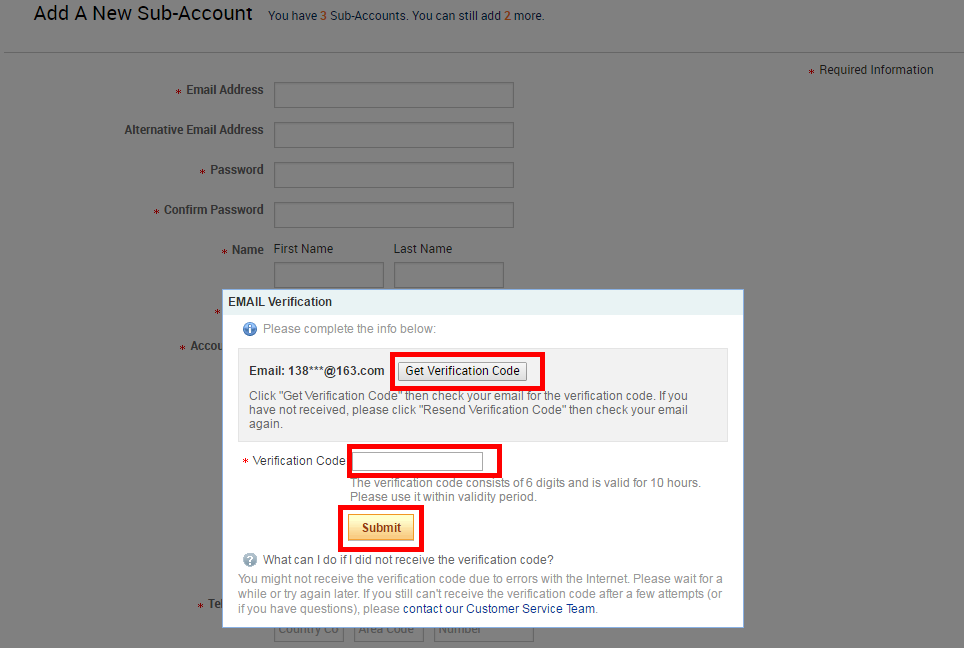 Complete the form with the sub-account information. Please note the email address of the Sub-Account cannot be duplicated with any other email address which has been registered for another account. Otherwise, you will fail to add the Sub Account.
Is this information useful?
Yes
No

Thank you for your feedback!