< Back to list
What is Biz Trends?
Biz Trends is a real-time statistical analysis tool developed by Alibaba.com to help you analyze your online performance, better understand buyers' behavior and maximize your return-on-investment. It gives valuable feedback on your performance and operation.
Detailed graphs, development trends, industry averages and personalized advice all help you attract more buyers than ever before. Biz Trends is updated regularly, so you'll always have the most up-to-date information at hand.
To access Biz Trends, click "Biz Trends" tab in My Alibaba: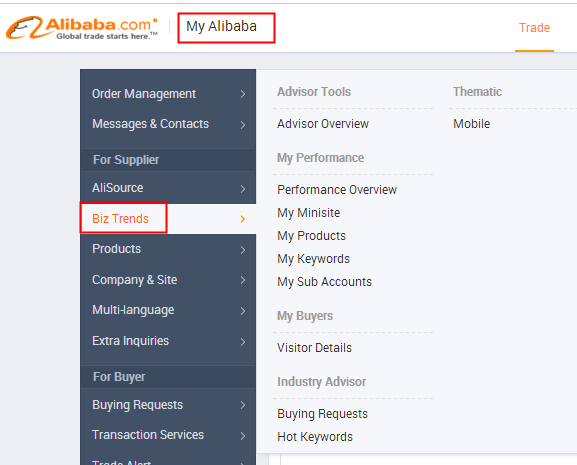 As you can see in above picture, we have five sections to help you to analysis your account performance better.
Is this information useful?
Yes
No

Thank you for your feedback!