< Back to list
How do I pay for Trade Assurance order via Boleto?
Only if your account registration country or order delivery address is Brazil, Boleto payment method will show on the Checkout page.
1. Go to Orders-All Orders, find the order and click Send Initial Payment or Pay the Balance to the checkout page.
2. Choose Boleto as payment method. Fill your CPF account, click View Account Information and a beneficiary bank account will be created.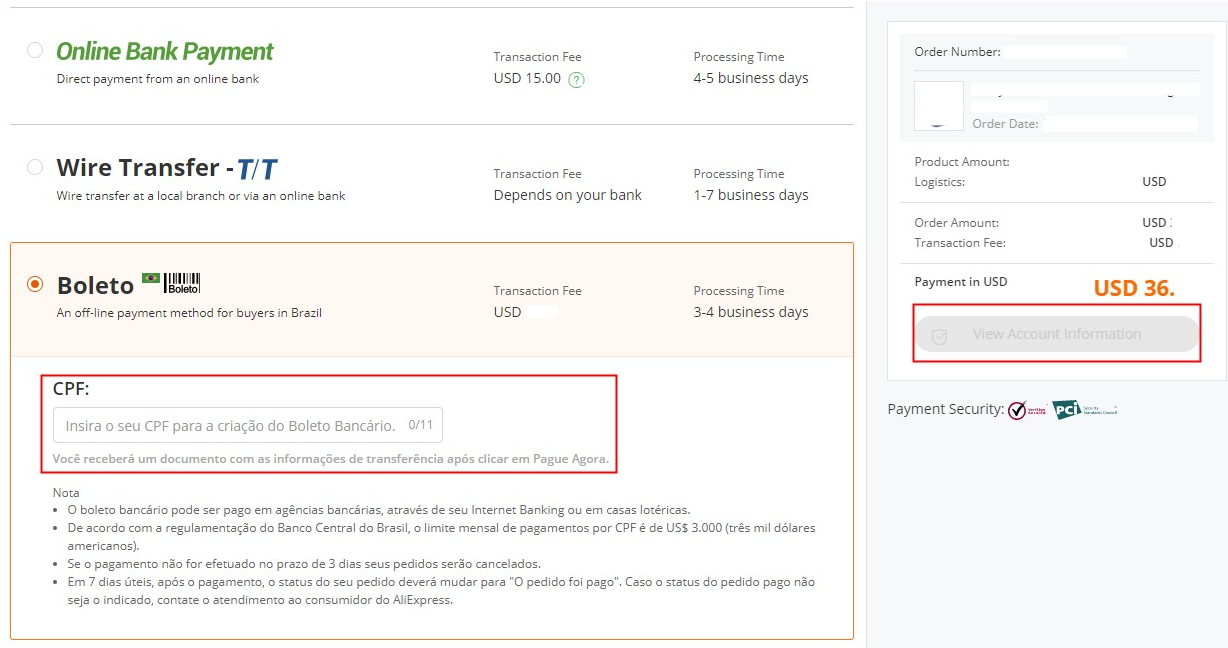 3. Print the beneficiary account information and go to Boleto-supported branch to finish payment. Payment will arrive in 2-4 working days.
Noted:
1)Supported currency:USD
2)Processing fee: 1.35% of payment
3) Payment limit:cumulative USD3,000 monthly per account
4)Refund: the same refund process as credit card, and it takes 10-15 working days to receive refund
5) Boleto payment method is unavailable at Alibaba.com APP for now. You can only proceed with your laptop
Is this information useful?
yes
no

Thank you for your feedback!
You may be interested in: