< Back to list
How do I pay for Trade Assurance order via e-Checking SEPA?
e-Checking SEPA supported EUR currency, and e-Checking supported USD currency.
There are two methods of adding an e-Checking SEPA bank account that supports EUR currency.
Method 1:
1) Add e-Checking SEPA bank account
Go to
My Account,
click
My Bank Account,
click
'+link Bank Account'
and click
Add EUR Payment Account
to add an SEPA bank account.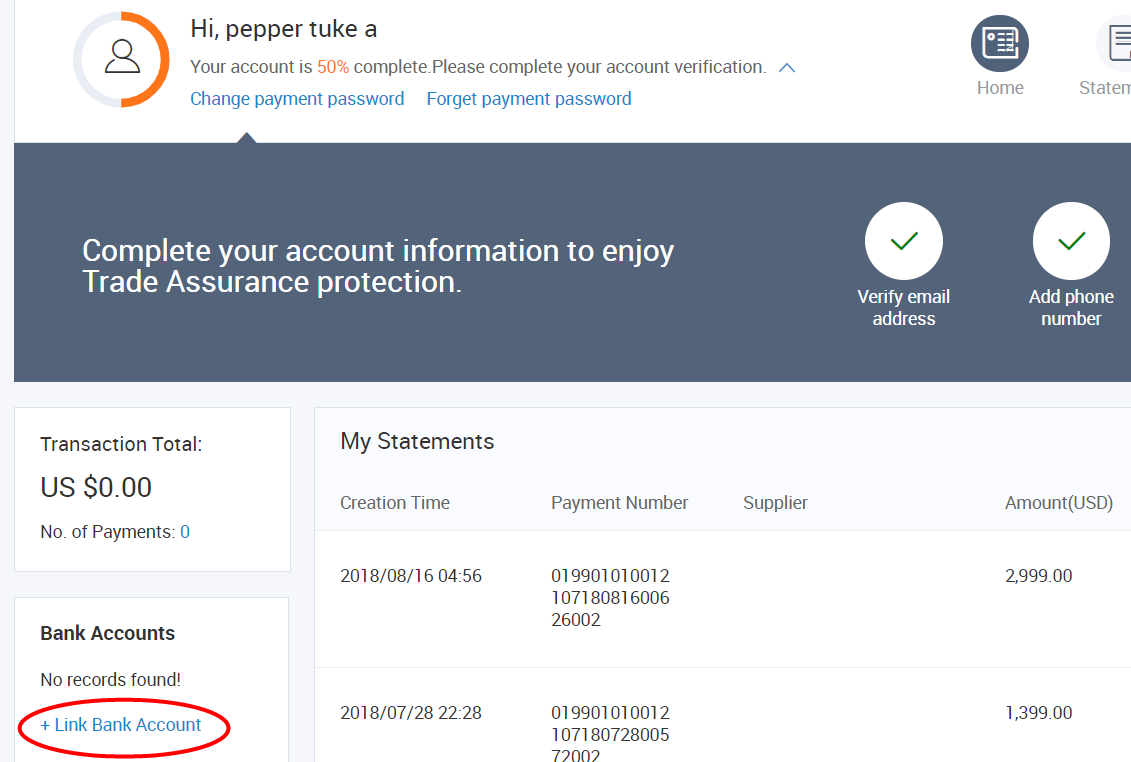 2) Account Verification
After successfully submitting your information, Alibaba.com will make two transfers to your registered account within 2-4 working days. Please check the transfer amounts to verify.
Go to "
My Bank Account
", find the bank account Pending Verification and click
Verify Now
.
On the verification page of the bank account, enter the 2 amounts received and Submit. If entered right, verification passes.
3) Make payments
After completing payment, the fund arrives at supplier's account within 9-10 working days.
Method 2:
Find the order
, click
Send Initial Payment /Pay the Balance
, choose
e-Checking
payment method and
Add Bank Account.
Follow the guides to add a EUR bank account. Account verification process is the same as that of Method 1.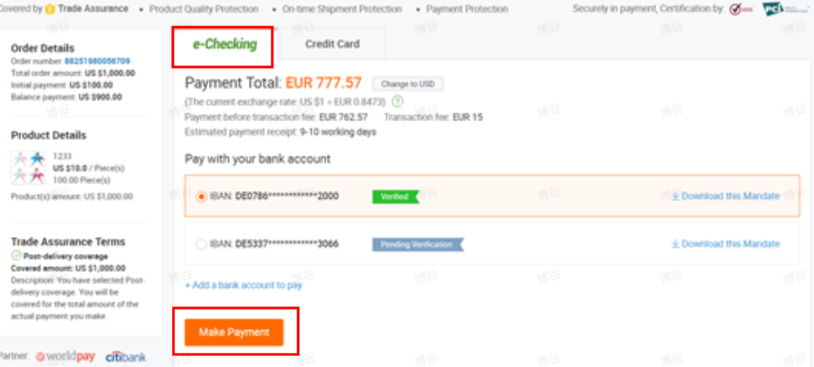 How do I verify my bank account for e-Checking payment method?
Is this information useful?
yes
no

Thank you for your feedback!
You may be interested in: