< Back to list
How do I contact buyers?
Only Gold Suppliers can contact buyers directly on Alibaba.com. If you are Gold Supplier, contact buyers as follows:

Method 1: Go to RFQ market, find the RFQ preferred and click 'Quote Now' to send your quotation to the new buyer.
Method 2: If buyer has replied to your quotation, you can check his response in Message Centerand contact him.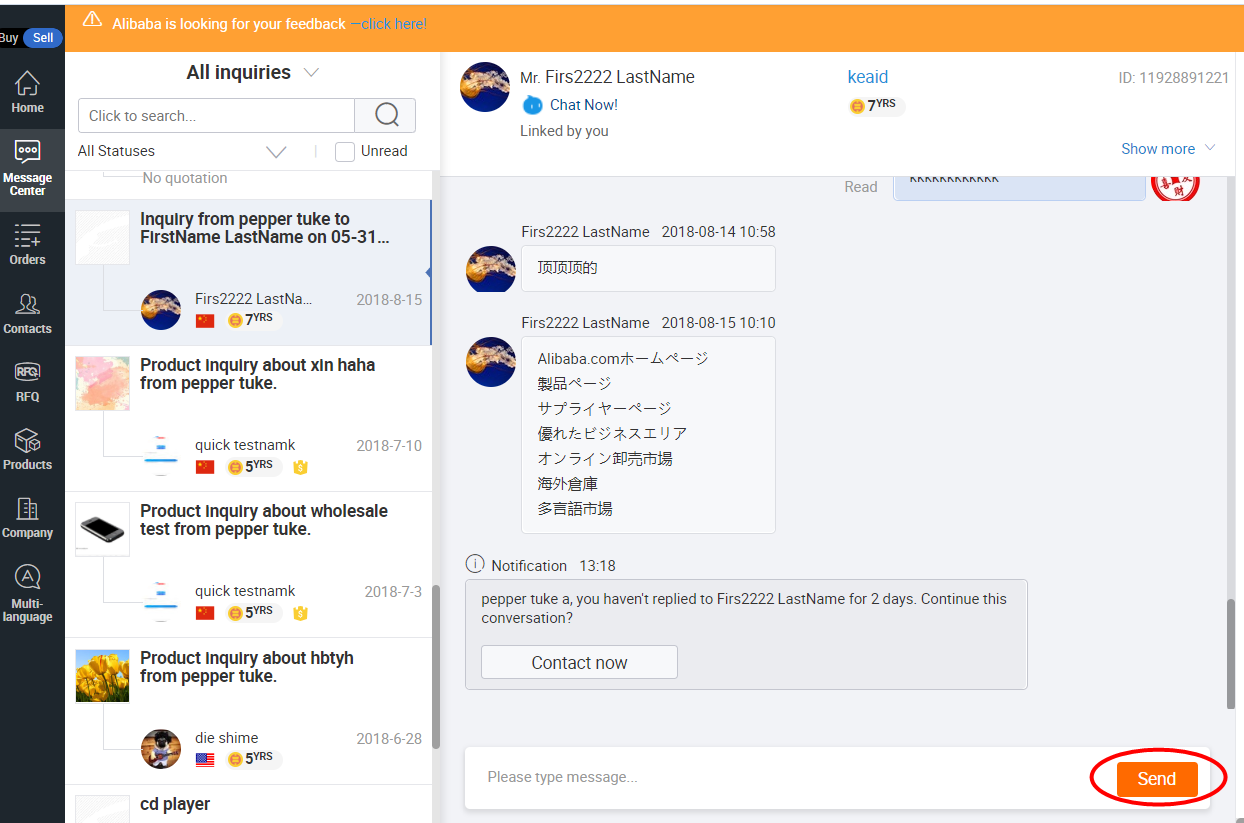 Method 3: Go to Contacts to check all the buyers you have contacted, find the buyer and contact him by clicking Send New Inquiry or via contact methods (phone, email, etc.).
Is this information useful?
yes
no

Thank you for your feedback!
You may be interested in: