< Back to list
What should I do after submitting a complaint?
After you submit the complaint case on Alibaba.com, the case will be processed accordingly by dispute team. Sign in to the Complaint Center to view the latest update/status of your complaint at the bottom of the page.

Meanwhile, notification emails will also be sent to you asking for your response. We recommend checking your Alibaba.com registered email regularly.


If you have any problem about the case, you can contact our LiveChat Service Team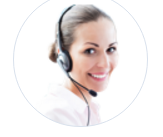 for further help.
Please also be advised that Alibaba.com is an information exchange platform only and the transaction was processed offline. We have no authority to impose compulsory sanction on any member. And if it is proved that the defendant should bear the responsibility for this trade dispute, then as punishment we will disable their Alibaba.com account. This is the utmost Alibaba.com can do for you.
Is this information useful?
yes
no

Thank you for your feedback!
You may be interested in: