< Back to list
How do I request a sample for a quotation?
1. Go to My Alibaba

2. Click "RFQ" and "Manage RFQs"


3. Find your RFQ and click "Quotations":
4. Find the quotation and click 'Request a Sample'

5. Fill in the "Sample Request Form" and click "Submit"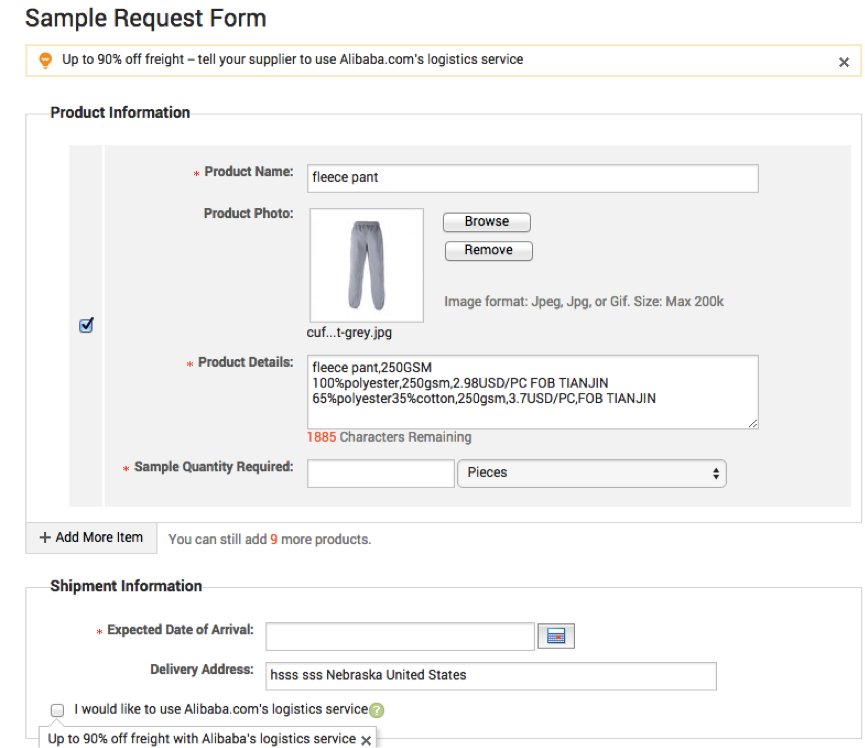 Is this information useful?
yes
no

Thank you for your feedback!
You may be interested in: