< Back to list
How can I place a draft order in the RFQ section?
If you are interested in the quotation of a RFQ , you can place a draft order by following these steps:

a) Click any one of the 'Quotations' listed under a RFQ .

b) Find the quotation(s) you are interested in and click 'Start Order'.

c) Complete and submit the product order form.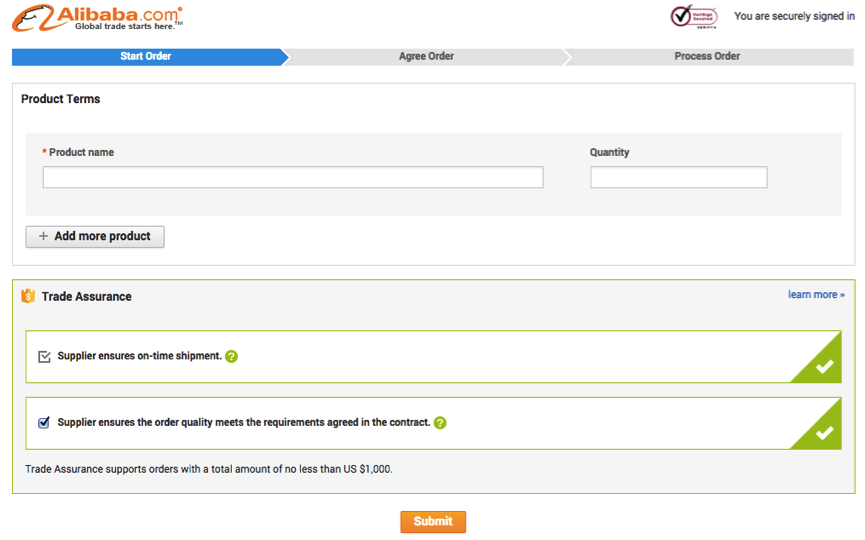 Is this information useful?
yes
no

Thank you for your feedback!
You may be interested in: