< Back to list
How can I cancel my account?
If you want to cancel your membership, please follow the steps below:
1. Sign in to Member Profile in My Alibaba-My Account:
2. Click Deactivate Account on the up right corner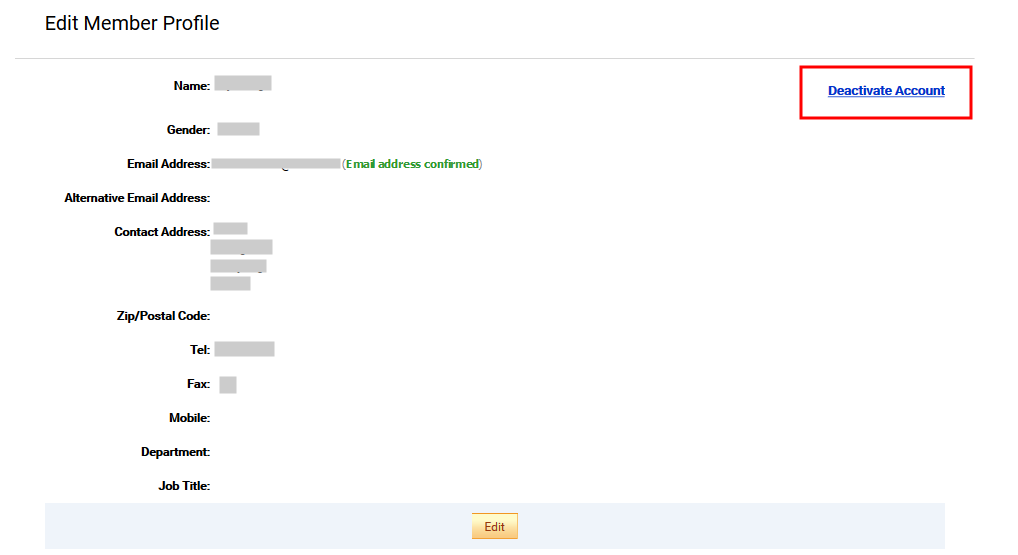 3. Select a reason for cancellation at "Please tell us your reason for wanting to deactivate your Alibaba.com membership" and then click Deactivate my account.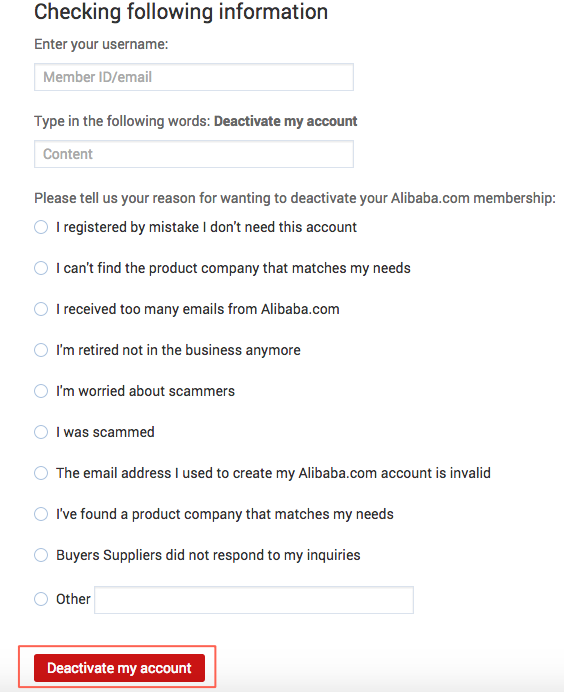 Please note that once your Alibaba.com account is deactivated, you are unable to sign in to your AliExpress account as well.
If you have difficulty canceling your account in My Alibaba, please contact our LiveChat Service Team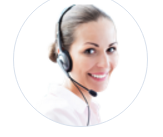 .
Is this information useful?
yes
no

Thank you for your feedback!
You may be interested in: