< Back to list
When I tried to sign in, I received an error message saying "Your account name or password is incorrect". What can I do?
a. If you forgot your registered email address, click here to contact our LiveChat Service Team
.

b. If you forgot your password, you can click here to change your password. Please refer to the following steps:

1. Fill in your account email, slide to the right side and submit.
2. You will be asked to verify your account by "Email Verification" or "Phone Verification" (only when you have bounded your mobile with your account).
If you cannot receive the verification code via email or mobile, you may apply through our online customer service team.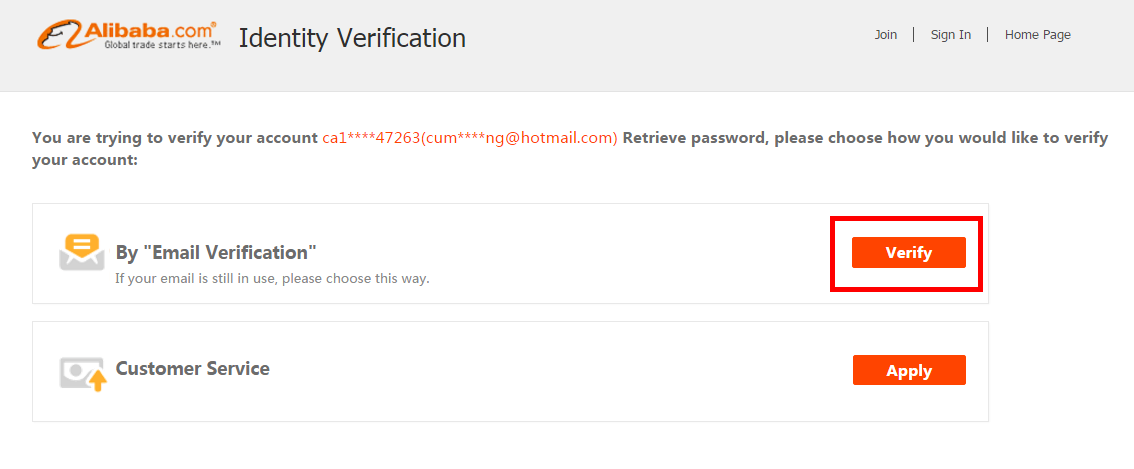 3. After you choose "Email Verification", you will go to the page like as below. Please click the button "Click here to receive verification code" and you will receive an email with the verification code.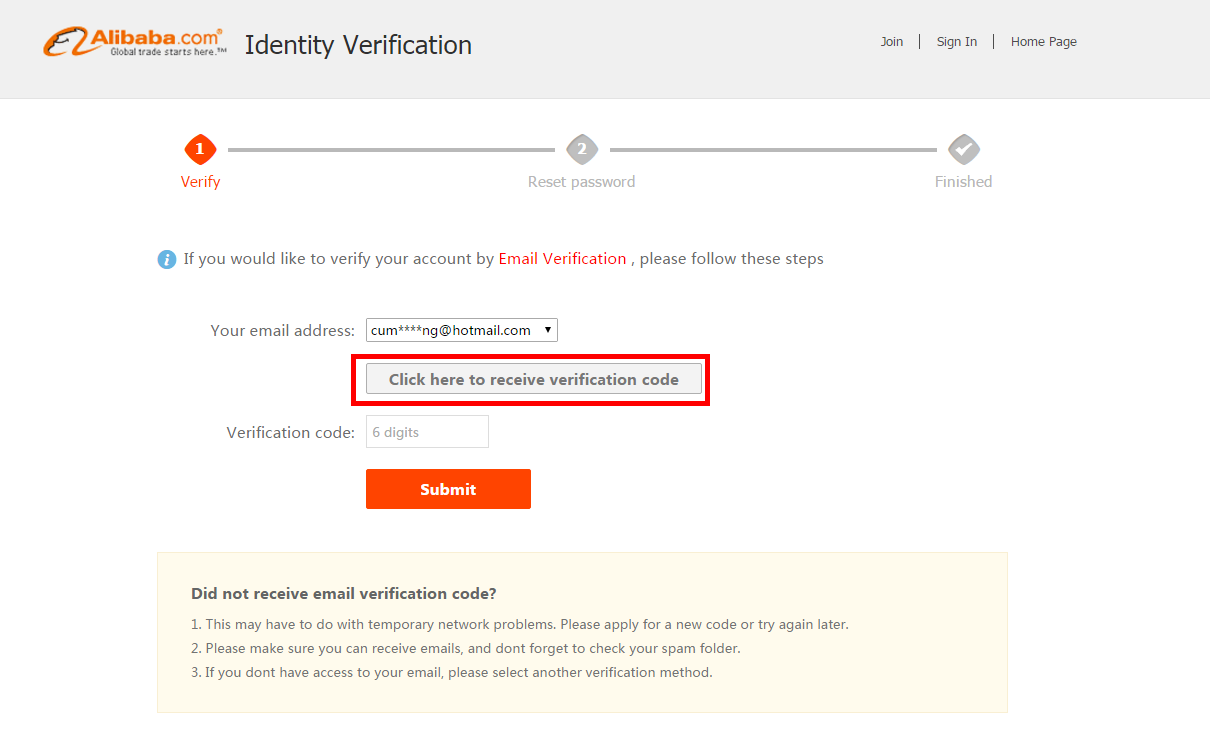 Please note that the verification code is only valid for 15 minutes after you click the button. To avoid system errors, you are suggested not to repeat clicking.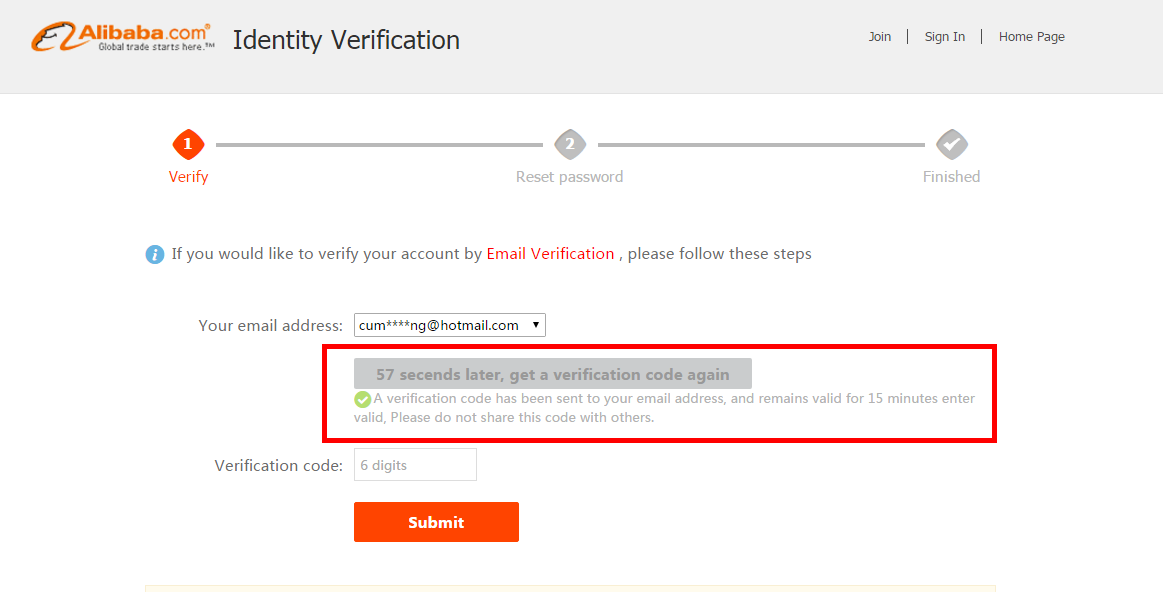 4. When you get the code from your email, you may fill it in the column and submit.
5. After submission, you will go to the password-resetting page. Please follow the instruction to reset your password.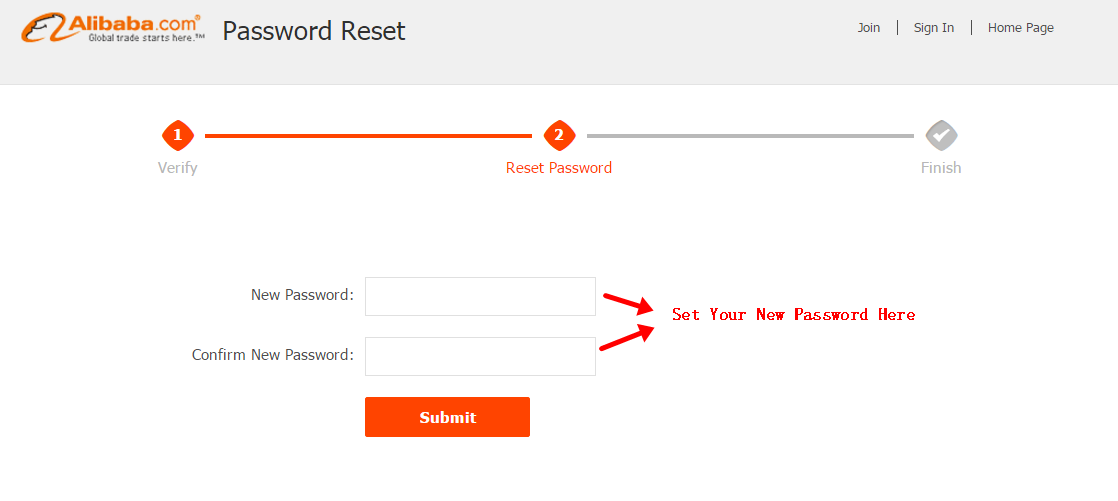 Note: The process for the phone verification is the same as the one for the email verification.

If you still cannot sign in after trying steps above, click here to contact our LiveChat Service Team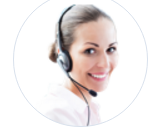 .
Is this information useful?
yes
no

Thank you for your feedback!