< Back to list
How do I find qualified products?
You can find qualified products from Verified Main Products with production or trading experience.
Step 1: looking for Verified Main Products:
Verified Main Products shows verified information of products such as production capabilities and flow, Export Market Distribution, Machinery for production and testing
Verified Main Products with

logo:
Step 2: View the verified details of the main products: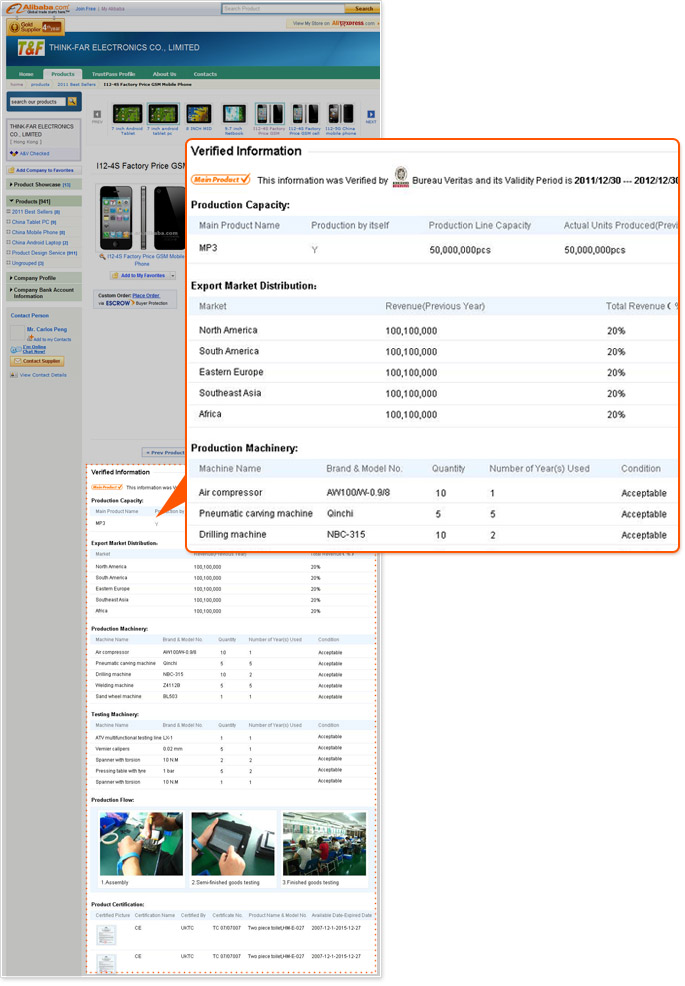 Related Questions:
How can I find assessed suppliers?
Is this information useful?
yes
no

Thank you for your feedback!
You may be interested in: