< Back to list
How do I extend the shipping date for my Trade Assurance Order?
1)Sign in to My Alibaba.
2)Go to All Orders;
3) Find your order and click "Request Modification" to ask your supplier modify the shipping date:

4). Click "Request Modification" and leave the message to the supplier. You can also contact the supplier directly and ask them modify it.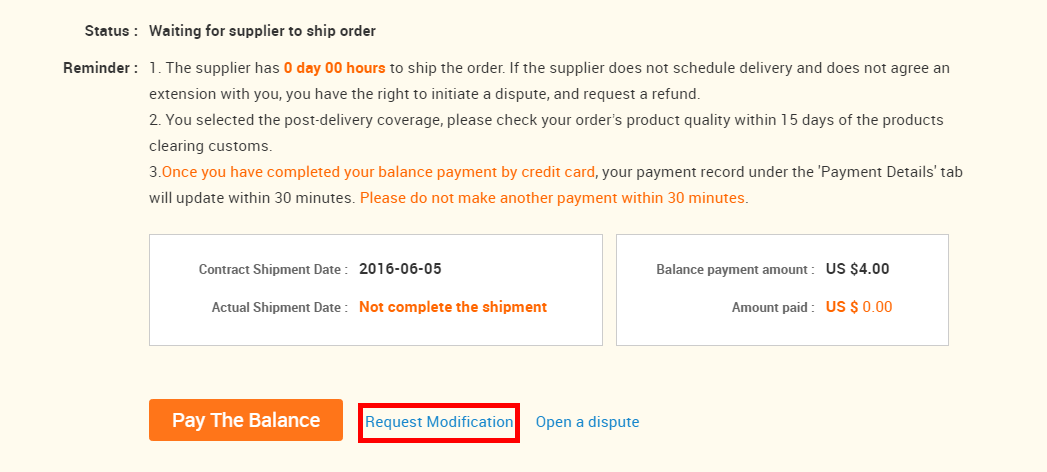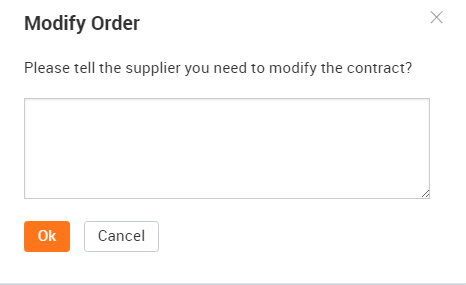 Is this information useful?
yes
no

Thank you for your feedback!