< Back to list
How do I pay via Western Union?
Regular orders (not orders related to a promotion) with price over US $20 support payment via Western Union. When using Western Union, please follow these steps:

1. Click 'Pay now' on the order details page.



2. On the checkout page, select 'Western Union' as your payment method.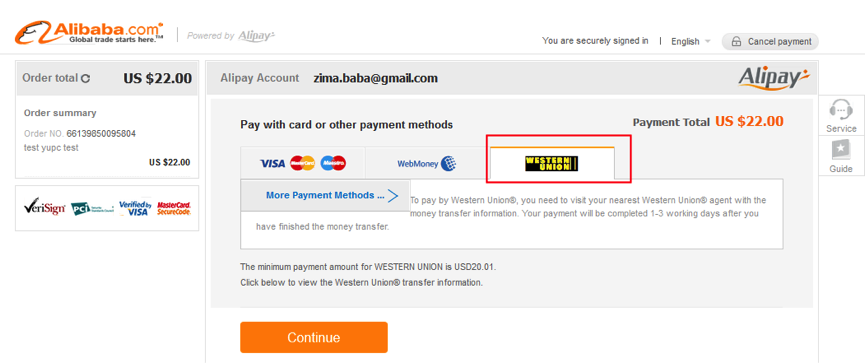 3. In the Western Union section, click "Continue" to acquire the secure payment account information that you need to transfer your payment
4. Print out the section containing your account information (the payment information is unique for every transaction, so the account number will be automatically updated)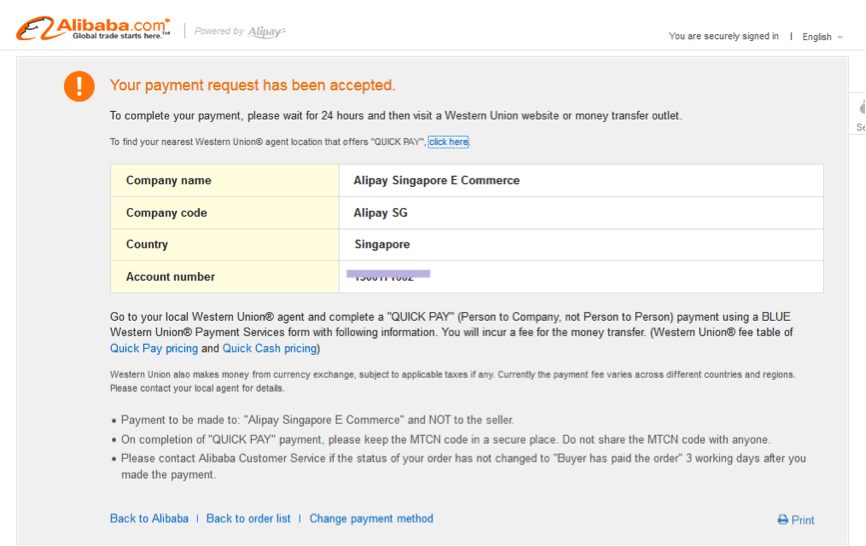 5. Go to a local Western Union agency to transfer your payment. Below is an example of how you should fill in the form: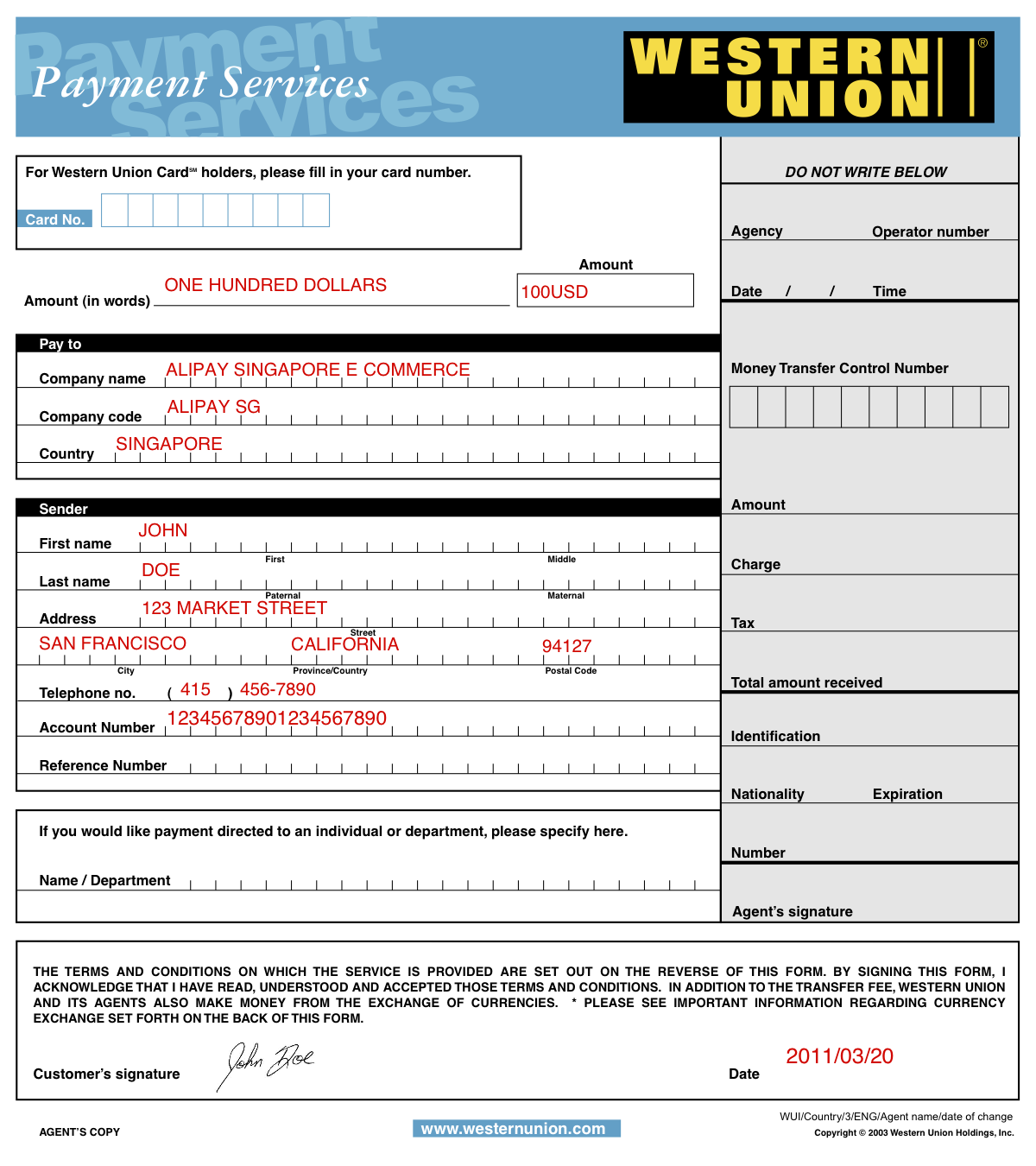 6. When you have made the payment, the status of your order should change to 'Paid' within 3 working days. If the status of your order has not changed, please contact our LiveChat Service Team and have your Payment Statement ready.
Is this information useful?
yes
no

Thank you for your feedback!
You may be interested in: