< Back to list
What should I do if I can't find what I'm looking for through the search function?
If you cannot find a suitable product or supplier through the search, try posting a Buying Request.

To post a Buying Request:
1. Sign in to My Alibaba
2. Click Post Buying Request in the Buying Request section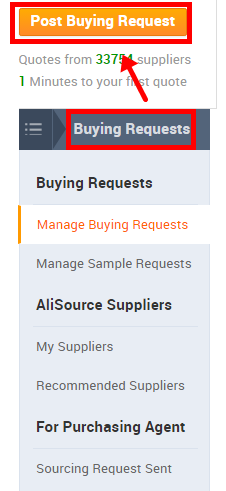 3. Complete the form labelled Tell The Supplier What You Want
4. Click Get Quotes Now to submit a Buying Request online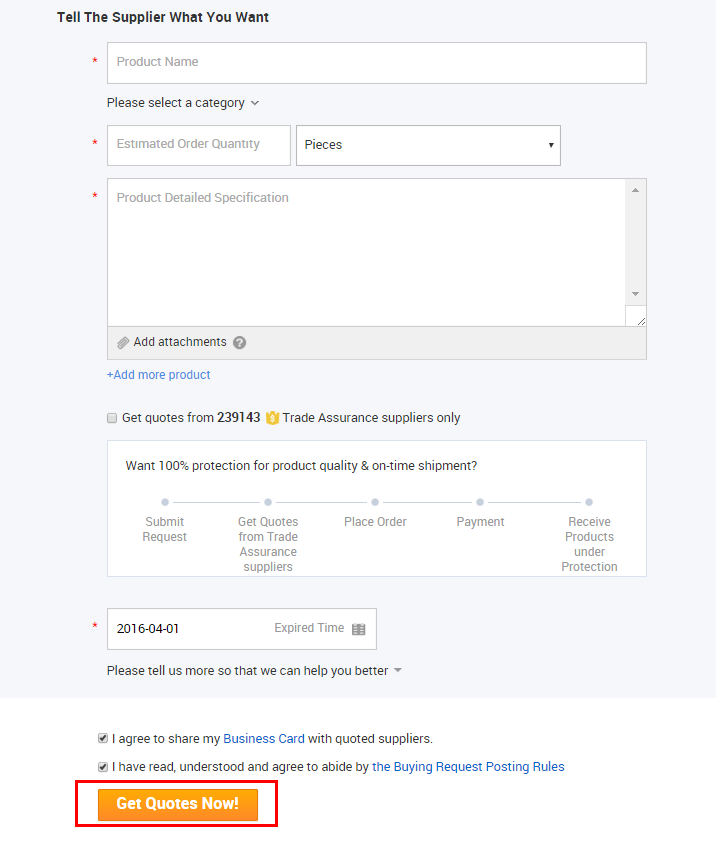 If you are not currently a member, you can post a Buying Request by clicking the Get Quotations Now button on Alibaba.com. Complete the registration form and to post your Buying Request online as a Free Member of Alibaba.com.
Once posted, suppliers will be able to view and respond to your Buying Request. You can check their quotations under the Buying Requests section in My Alibaba.
Is this information useful?
yes
no

Thank you for your feedback!
You may be interested in: