< Back to list
How do I start using TradeManager?
When you first start TradeManager, do the following:
Under the

Website

section

,

select

Alibaba.com

Enter your Email address in Member ID and then your password in the field below that.

If you are not an Alibaba.com member, please click

Join Free

at the bottom of the TradeManager Sign In page to register online, or go to alibaba.com and click

Join Free

at the top of the page.

Choose your

Status

and click

Sign In.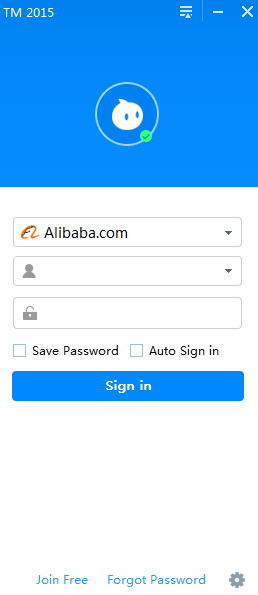 Note: The status will be shown to other members only if you are online. The default status is Online. Select Save Password if you do not want to enter your Member ID and password every time you sign in to TradeManager.
Is this information useful?
yes
no

Thank you for your feedback!
You may be interested in: