< Back to list
I have downloaded Aliababa Trader Manager, but It is not working for windows 8.1
If you have downloaded the Trade Manager but it is not working at all, please uninstall TradeManager and download the latest version.
We recommend you use Google's Chrome browser to download TradeManager. If you are still having problems, please take a screenshot of the error message(s) you receive, and get help from our LiveChat Service Team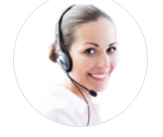 .
Is this information useful?
yes
no

Thank you for your feedback!