< Back to list
Why I can't download the trademanger ?
If you are unable to download the TradeManager, please check if you have Administrator privileges for your computer.
Meanwhile, you can see what error message popping up and then you can follow the error to have a try again.
In addition, please also make sure you have downloaded the latest version of TradeManager.


If you still have problem in downloading TradeManager, please click here to get help from our LiveChat Service Team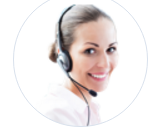 .
Is this information useful?
yes
no

Thank you for your feedback!
You may be interested in: