< Back to list
How can I send message to multiple prospective business partners?
There are two ways to contact different suppliers at the same time.

First, use the Inquiry Cart.
1. On Wholesaler product detail page, you can find "Add to My Cart"
2. Select your favourite product and click Add to your Inquiry Cart.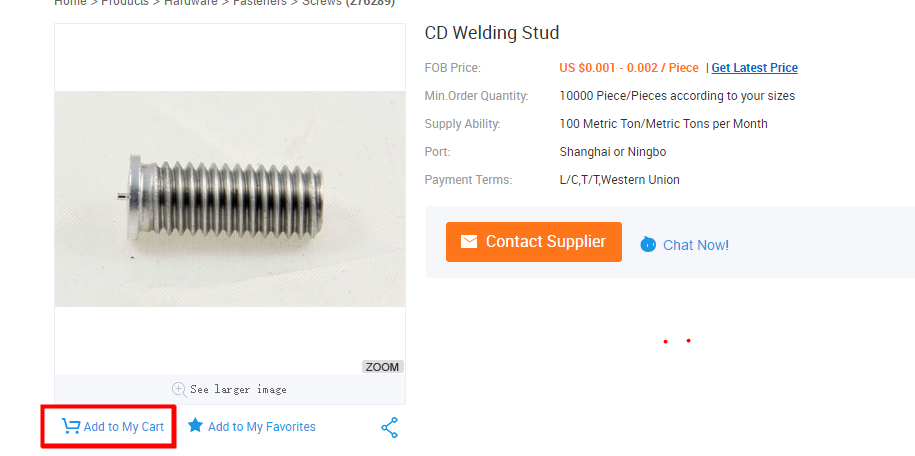 3. Click on the Inquiry Cart at the right of the page and contact the supplier when you are ready.



Second, use the Compare function
1. Choose the product you are interested in and click the Compare button.

2. Click the Compare button after you have chosen more than one product
3. After you have compared the products, select the suppliers you want to contact and click the Contact Supplier button at the bottom of the page to send your inquiry to all of the selected suppliers at the same time.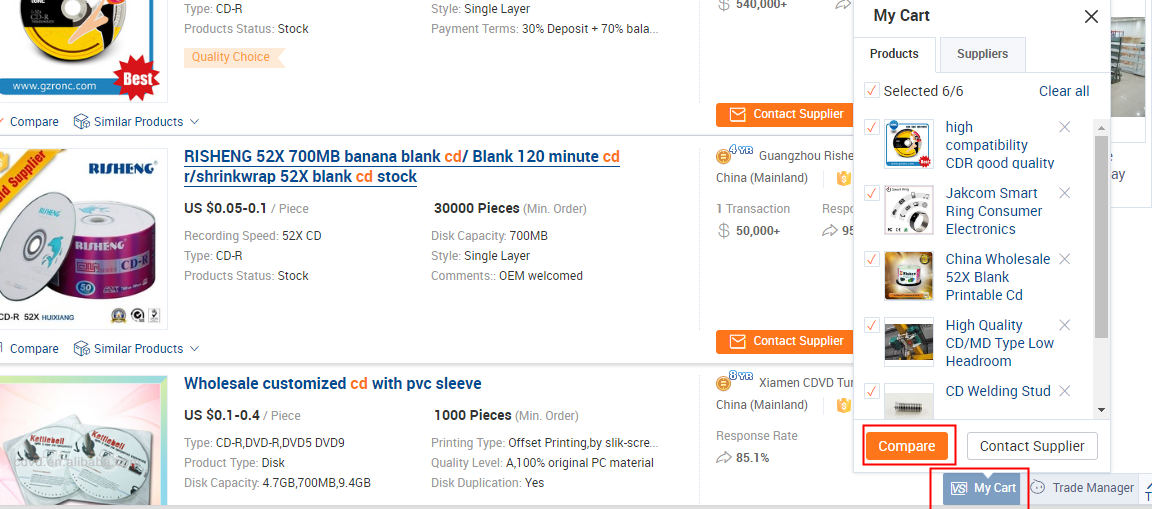 Is this information useful?
yes
no

Thank you for your feedback!
You may be interested in: