< Back to list
Why cannot I receive the Email verification code?
If you do not receive email verification code, please check the situations below:
1. Make sure you have clicked the "click here to get verification code" button, otherwise code will not be triggered.
2. Your email code may take up to 10 minutes to arrive (depends on your local mobile operator). Do not repeatedly clicking;
3. Check if your mailbox works, or if it goes to trash/spam folder or mailbox is full;
4. Network anomalies may cause loss of messages. Please re-submit request, use different browsers, clear cookies and try again later;
5. Check with your email operator to see whether they blocked the verification code email.
Note: Verification code expires in 15 mins. If expired, please try again.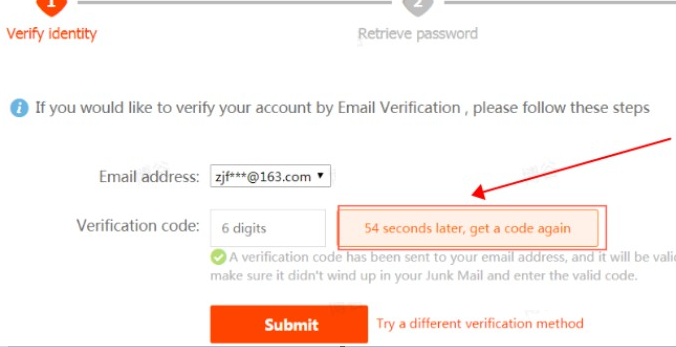 Why cannot I receive the SMS verification code?
How do I change my email address?
Is this information useful?
yes
no

Thank you for your feedback!