< Back to list
How do I edit my Trade Alerts?
To edit your Trade Alerts:
1) Sign in to Account Settings in My Alibaba
2) Click "Email Services"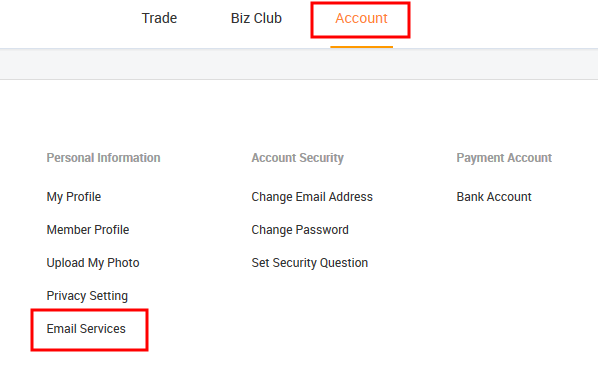 3) Click "Settings" of Trade Alerts


4) Please use search to select one category and set how often you want to receive the email.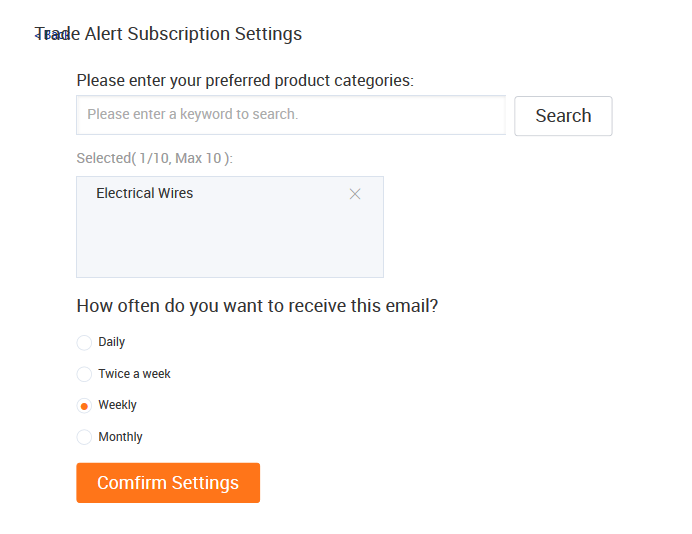 Is this information useful?
yes
no

Thank you for your feedback!
You may be interested in: