< Back to list
How do you login to Alibaba.com with your mobile number?
To login to Alibaba.com with your mobile number, you must first add your mobile number to your account. Please click here to learn how to bind your account with your mobile number.

If you have bound mobile number, please follow the below steps to open mobile login function.
1. Login to your Alibaba account at www.alibaba.com
2. Click【My Alibaba】—【Account】—【Activate Mobile Number Sign in】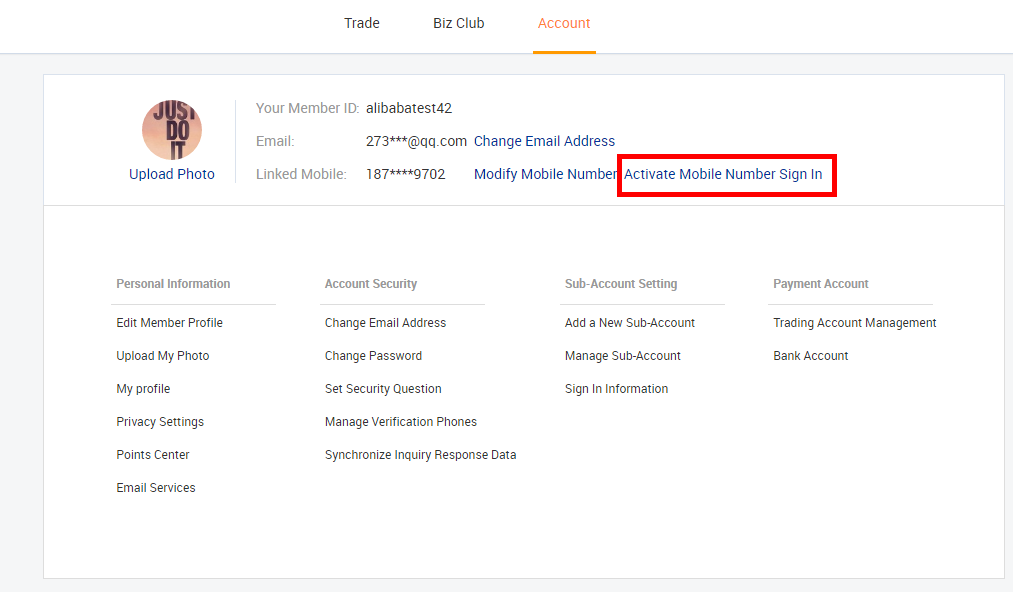 Tips:
If your mobile number is tied to another Alibaba Group account, such as a Taobao, Alipay or Tmall account, it cannot be used as a login number for your Alibaba.com account. Please provide another number.
Only one Alibaba.com account can be tied to a mobile number. If your number is already in use, it must be released from another account before you can use it to login.
Is this information useful?
yes
no

Thank you for your feedback!
You may be interested in: