< Back to list
How do I search for/find a product/supplier?
There are three ways to find products on Alibaba.com:
1. Search: Enter product names or keywords in the search bar. The search function is intuitive and will recommend products, suppliers or quotes based on your input.
• On the results page, you can narrow your search to find exactly what you need: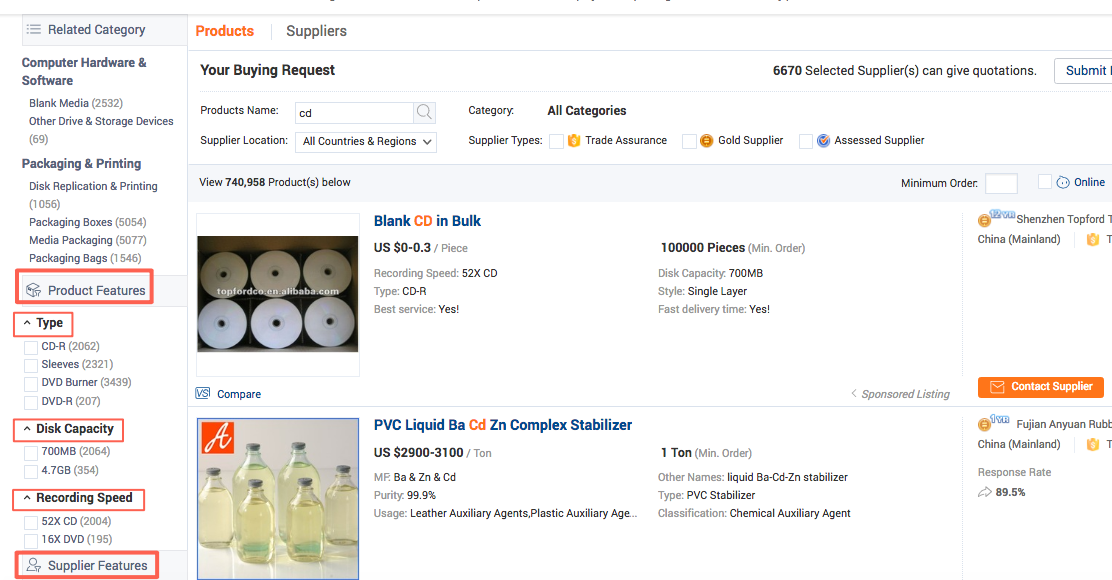 2. Try RFQ:
• Post an RFQ specifying your sourcing needs, and you'll receive matching quotes within 24 hours.



3. Use Wholesaler:
Use Alibaba.com's Wholesaler option to find products that are available in low minimum-order-quantities (MOQ), get instant price quotes and place secure online orders.
Once you find a product or supplier that interests you, it's time to contact the supplier.
You can also use Trade Assurance for extra order protection.

Is this information useful?
yes
no

Thank you for your feedback!
You may be interested in: