< Back to list
How can I find a manufacturer in a certain country?
There are two methods to find the products from a specific country or region. First, you could go to the homepage of Alibaba.com and find the section "Find Suppliers by Region" at the middle of the webpage and click the country you want to souce from.

Second, simply click the 'Location' drop-down menu on the searching results page.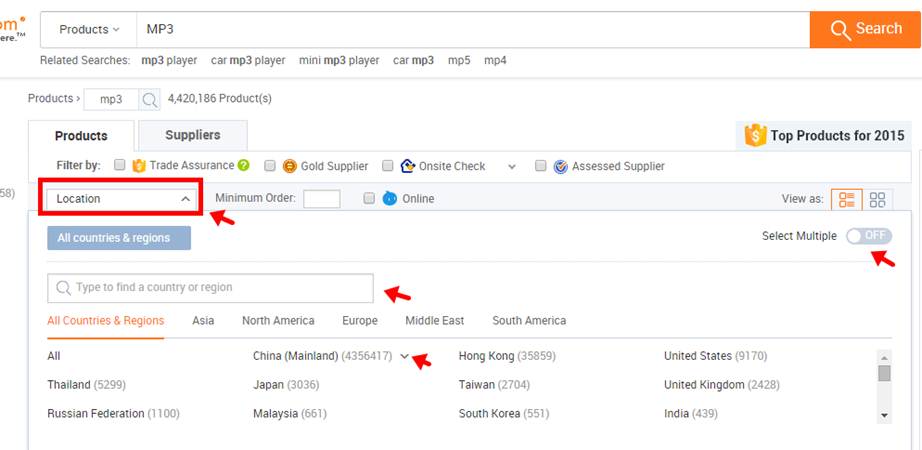 You can also select the 'Suppliers' tab and mouse-over the 'Location' text on the right-hand side. Select the countries/regions you want and click 'OK'. Your results will be automatically filtered.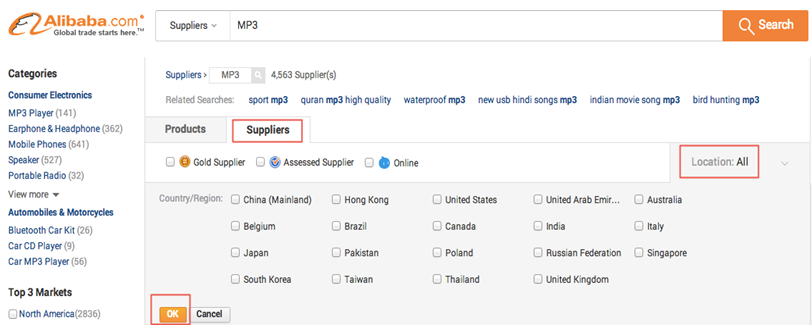 If you want to identify if this company is manufacturer or not, you may click on his company name and then go to his minisite to check the business type under Compay Profile section.
Is this information useful?
yes
no

Thank you for your feedback!
You may be interested in: