< Back to list
What can I do after receiving a new business card?
1. You can check the new business card in Contacts under the section of My Alibaba.



2. a. If you received a supplier's business card and would like to share your own business card, you can click 'Send My Card'. After exchanging business cards, you will be connected;
b. If you do not want this card to be viewed, you can hide it. To view the hidden cards, click 'Hidden' on the filter;
c. If you've changed your mind and don't want someone to see your business card, you can 'Withdraw' it.
d. If you have already been interacted, you can chat with him Trade Manager.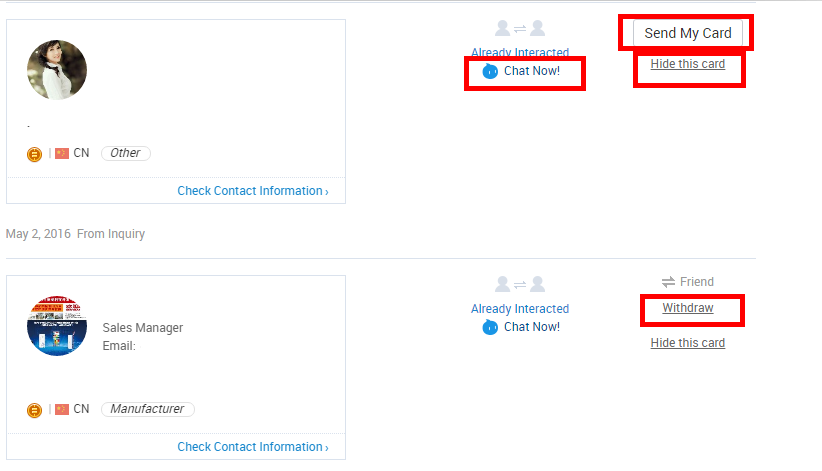 Is this information useful?
yes
no

Thank you for your feedback!
You may be interested in: