< Back to list
How do I register on Alibaba.com?
If you want to be a free member on Alibaba.com, please go to our registration page and start the registration as below:
1. Click on "Join Free";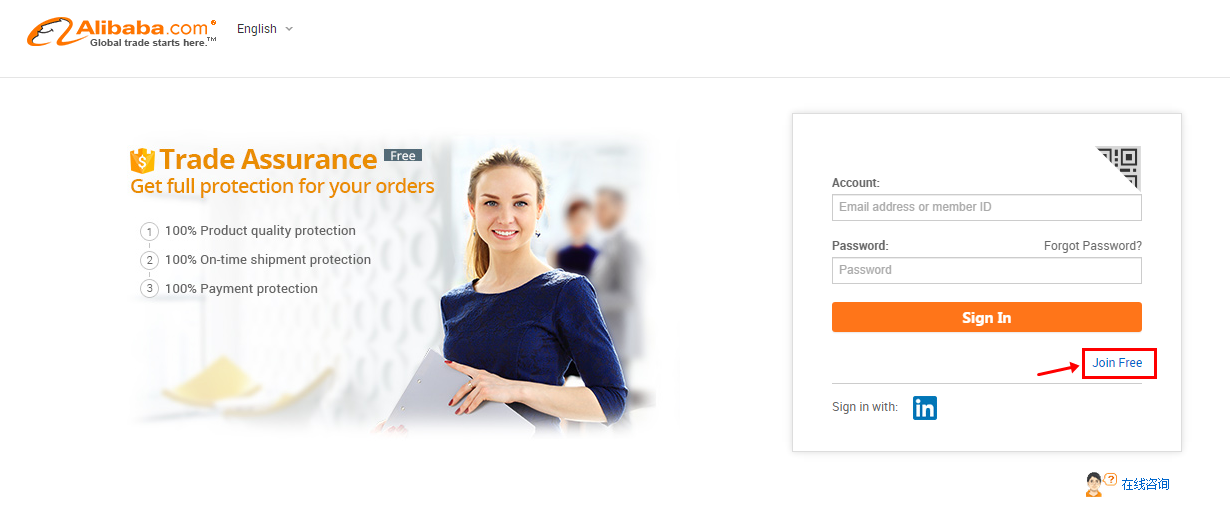 2. Enter you e-mail address and verify by sliding the button. Click on "Next" to proceed:
3. Click on "Go check email" to check the registration e-mail sent to your mailbox.
4. Provide your details and click on "Confirm" to complete your registration. In the "I am a" field, you can choose to register your account as a supplier, a buyer or both. Also, if you do not have a business, you can fill the "Company name" field with your own name.
5. Once your registration is complete, sign into your account and start enjoying the variety of business opportunities provided by Alibaba.com.
Besides, if you want to be a Global Gold Supplier, please kindly check this page out and contact our Gold supplier service team at: goldsupplier@member.alibaba.com and premiummember@alibaba-inc.com
Is this information useful?
yes
no

Thank you for your feedback!
You may be interested in: