< Back to list
How do I make the initial payment for my Trade Assurance order?
You are able to make initial payment only after order confirmation by you and supplier.
1)Please login to My Alibaba.
2)Go to 'All Orders' under the section of Order Management.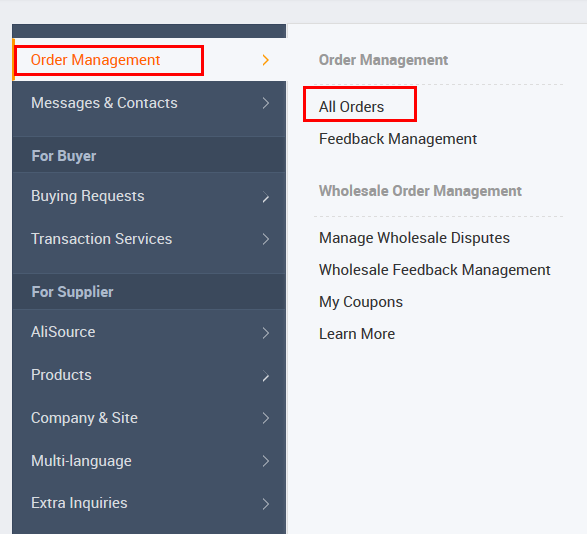 3)Click 'View More'.

4)After you confirmed your order, you will see a button "Send Initial Payment":
5) You will see different payment methods which you may choose to pay your order, currently there are 3 payment methods available for Trade Assurance order: Telegraphic Transfer, Credit Card (Visa and Mastercard) or e-Checking. If you need one particular payment method, please discuss with your supplier at the begining stage of contract drafting.


6)Send your initial payment to the supplier's bank account displayed on the payment details page. We suggest you submit your payment in USD.
7)
Your payment will not be held by Alibaba.com. The supplier will receive the payment as soon as the bank transfer is complete – the time required varies from bank to bank. If you pay by credit card, it usually takes 2 to 3 working days for payment confirmation. If you pay by Telegraphic Transfer, it usually takes 3 to 7 working days for money transfer. If you pay by e-Checking, the payment requires 4-5 working days after the payment deduction request has been sent to your bank.
Is this information useful?
yes
no

Thank you for your feedback!