< Back to list
What is the difference between Trade Assurance and Secure Payment?
Trade Assurance: Your deposit is guaranteed up to the Trade Assurance Amount for order quality and on-time delivery.
Secure Payment: Your full order payment is held by Alipay, an independent online payment platform, until you confirm delivery.
How to Start Order with these services ?
To start a Trade Assurance order, simply search for suppliers with the Trade Assurance icon

and click Start Order on the product detail page.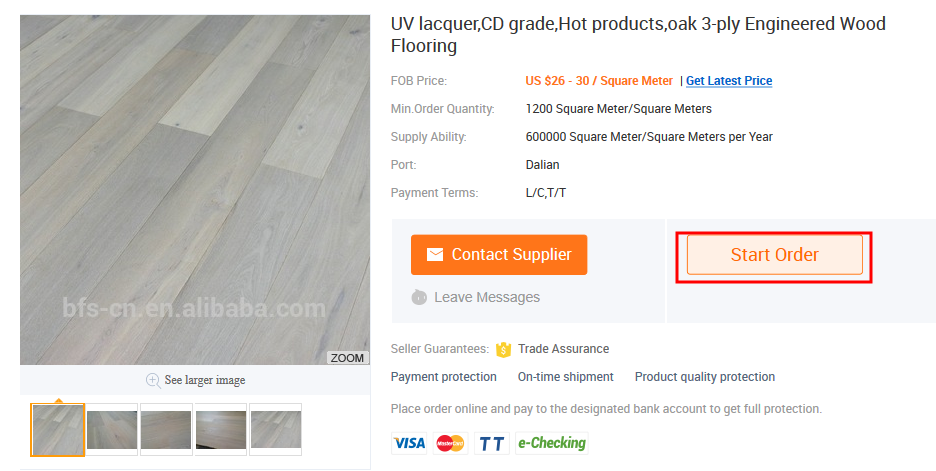 To start a Secure Payment order, simply search for products in Wholesale and click the

button. All Wholesale products are automatically covered by Secure Payment.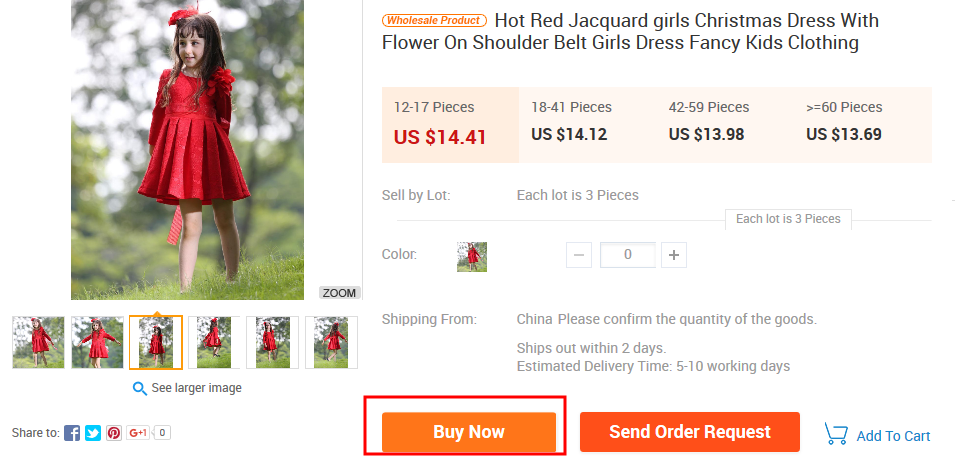 Currently, Secure Payment is only directly available for Wholesale orders. If you want to use Secure Payment for orders outside of Wholesale, you need to request the supplier draft a Secure Payment order for you.
Here is a quick comparison of Trade Assurance and Secure Payment: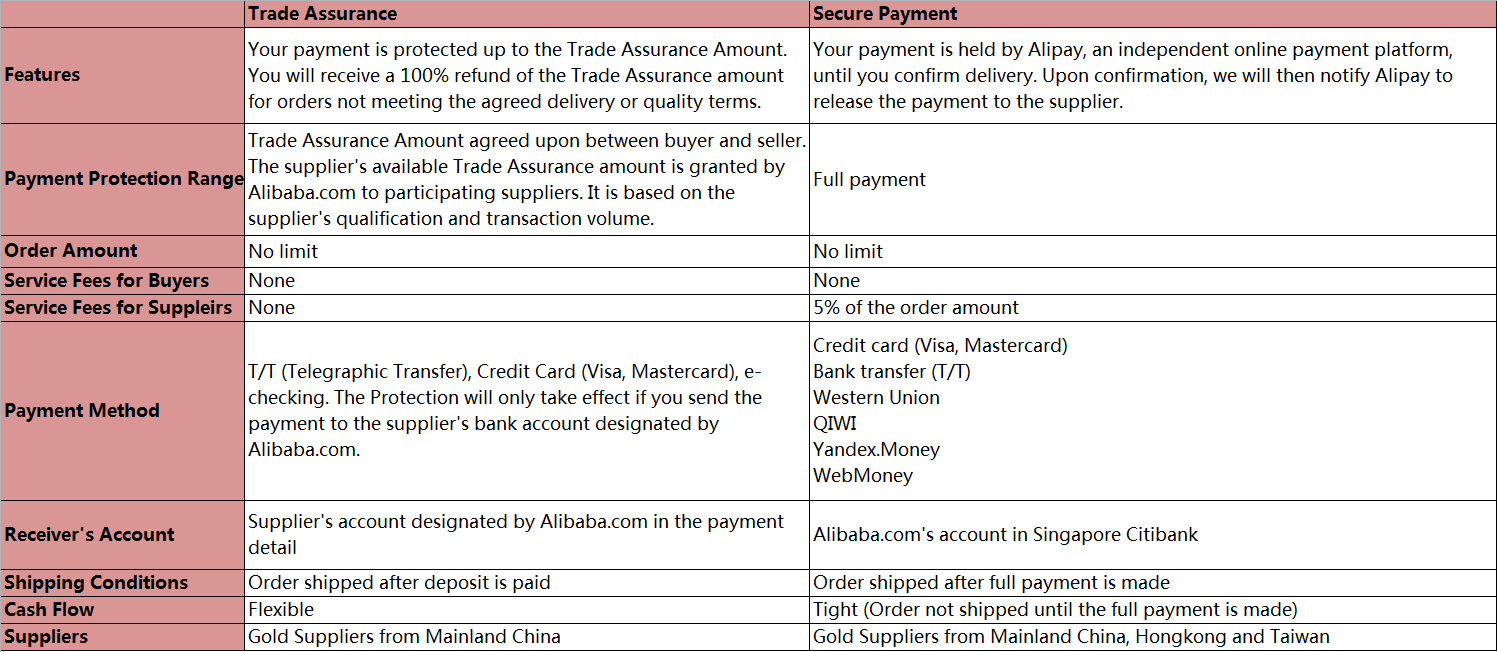 Is this information useful?
yes
no

Thank you for your feedback!