< Back to list
My account has been closed for security reasons. What can I do?
Your account may be deactivated due to a security issue being detected. Our security checks are carried out at random times on all members. They are run by Alibaba.com to ensure that our website provides a safe trading environment for all users. These security checks are strictly confidential, so your information will never be seen by, or shared with, any third-party company.
To reactivate your account, please sign in to My Alibaba, click Appeal for account reactivation, and provide the required documents and information. If you have any difficulties reactivating the account, please contact our LiveChat Service Team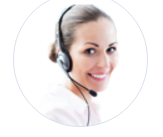 .

Is this information useful?
yes
no

Thank you for your feedback!