< Back to list
What is the procedure for Alibaba.com to process disputes?
After you submit the complaint case on Alibaba.com, the dispute team will follow up the case according to the evidence submitted by both buyers and sellers.
1. Collect evidence from the buyer.
Depending on the type of dispute, different evidence may be required. For example:
a) Payment documents (bank slip, etc.)
i. Payment via bank transfer (T/T): Must have bank stamp/chop
ii. Payment via Western Union: Must include MTCN
iii. Payment via online banking: Screenshot of the entire transaction page. Must include URL and payment status
iv. Complete correspondence between both parties
b) Delivery documents
c) Contract or Proforma Invoice
d) Third-party inspection documents
e) Photos of products received including delivery package

2. Case substantiated.
a) Alibaba.com will request the supplier to submit evidence to counter the complaint within 2-3 working days.

3. Solution.

The solution will be varied case-by-case according to the evidence and the case type. All the solution can be checked in the Complaint Center. You can have a check accordingly.


If you still have questions, please contact our LiveChat Service Team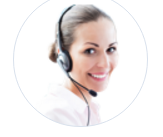 .
Is this information useful?
yes
no

Thank you for your feedback!