< Back to list
What's the dispute process for Trade Assurance order?
Step 1: Buyer applies for refund.
Step 2: Buyer and seller negotiate in progress. The process is below: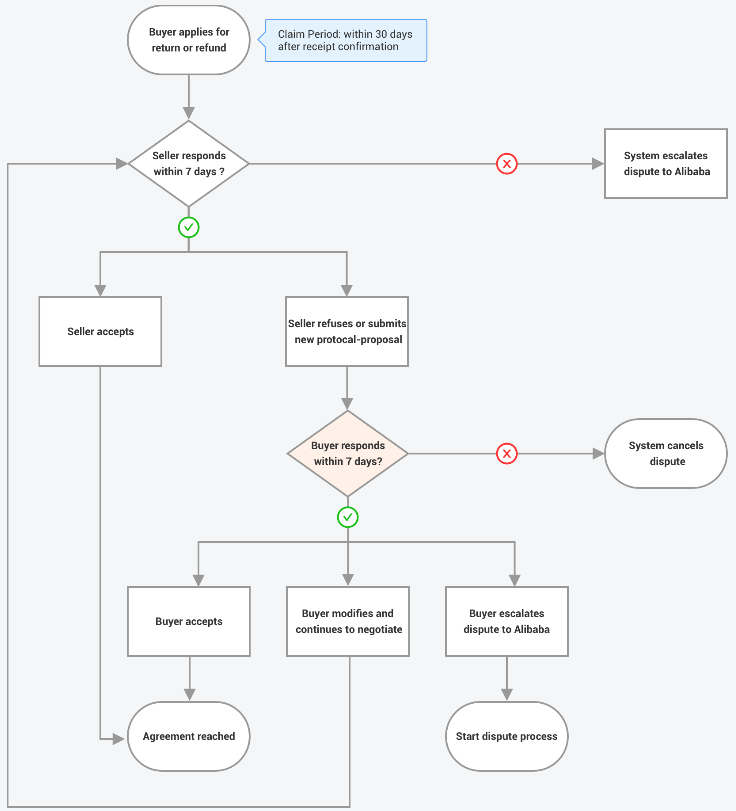 Step 3: If no agreement reached after negotiation, it will be escalated to the dispute process as follows: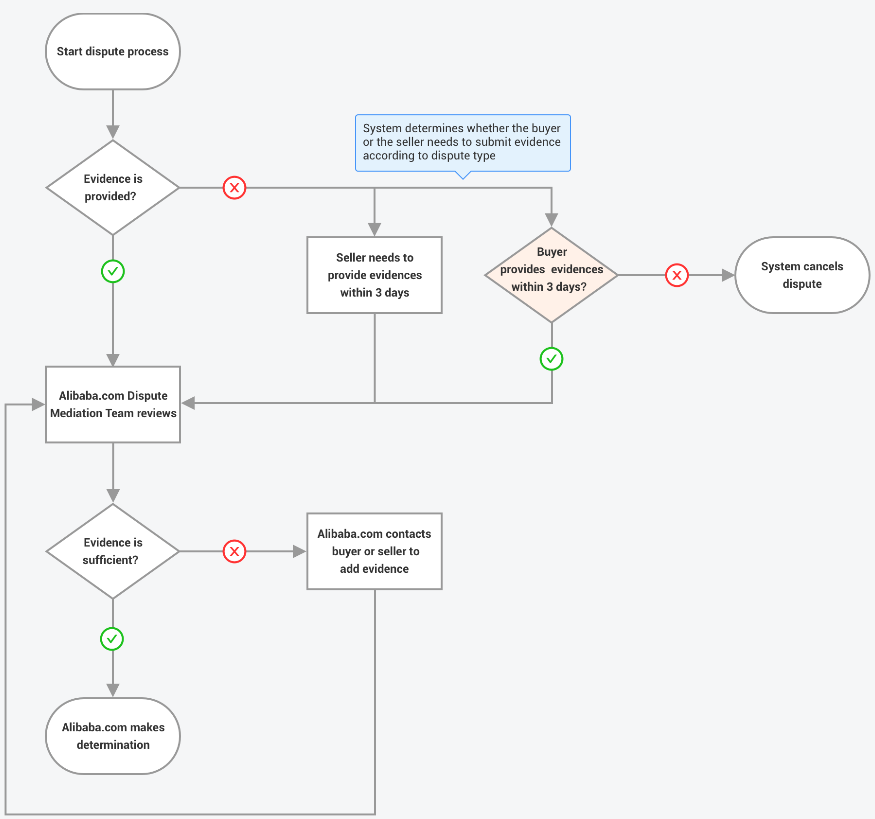 Step 4: The refund or return process will be completed after the dispute team makes determination.
In summary, after the complainant submits dispute, you two parties have 3 to 30 days to negotiate without the involvement of Alibaba. From the 4th day onward, the Buyer may request Alibaba.com customer service representative to resolve the dispute, or may continue to negotiate with the Seller. Once Supplier responds, Buyer needs to provide response within 7 days, otherwise, dispute will be cancelled automatically. If no agreement reached by the parties within 30 days, and the Buyer has not requested Alibaba to resolve the dispute and withdrawn its complaint, on the 31st day, the system will escalate the complaint to a customer service representative automatically for Dispute Determination.
Note: buyer can cancel dispute ANYTIME after submitted, whether escalated to Alibaba or not.
How to check the refund status of the Trade Assurance order?
When will my dispute case be solved for Trade Assurance order?
Is this information useful?
yes
no

Thank you for your feedback!