< Back to list
How does our Dispute&Refund Process work?
A buyer can open a dispute after making payment and before confirming delivery of their order if:
· The goods are not received before the shipping deadline
· The goods are not received in satisfactory condition
To open a dispute, please follow the steps below:
1. Sign in to My Alibaba
2. Click "All Orders" under "Order Management"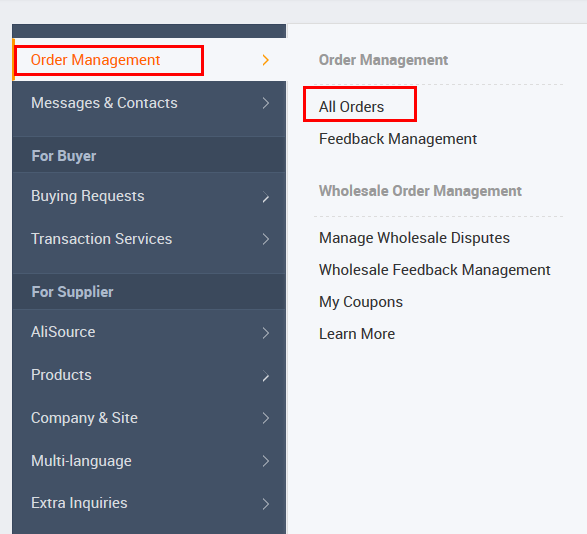 3.
If the supplier has shipped the goods, but you want to cancel the order, please click "Cancel Order Request"



If you have not received, or are not satisfied with the condition of your goods, try to contact the supplier to negotiate a solution. If none can be reached, click "Open Dispute". Note: you cannot select this option if you have clicked "Confirm: Order Received".



4. Fill the dispute form and click "Submit"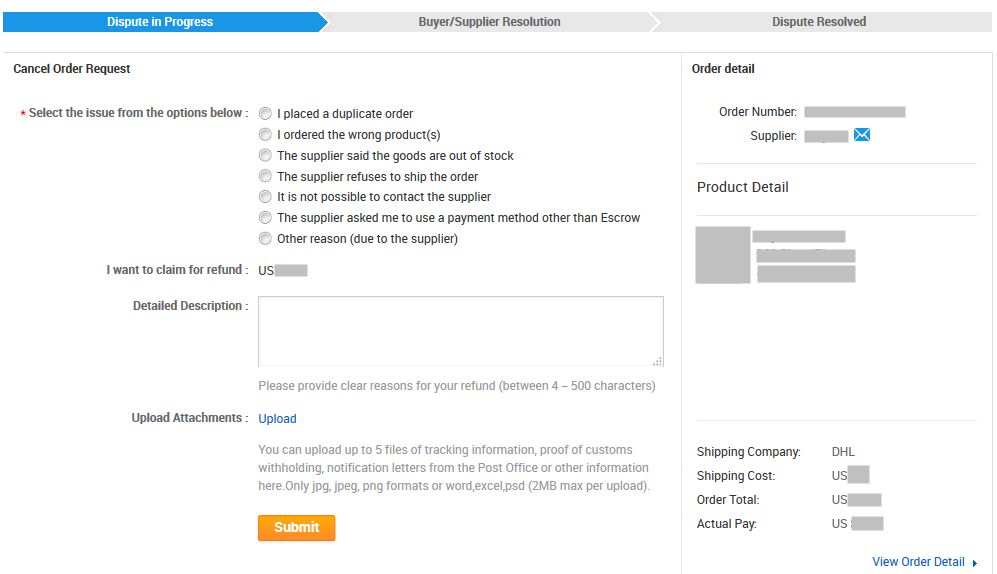 Is this information useful?
yes
no

Thank you for your feedback!
You may be interested in: