< Back to list
How to change phone number for SMS Verification-Main Account?
Only for Global Gold Supplier.
1.Sign-in with administrator account. Go to "My Alibaba/Account/Manage Verification Phones" page.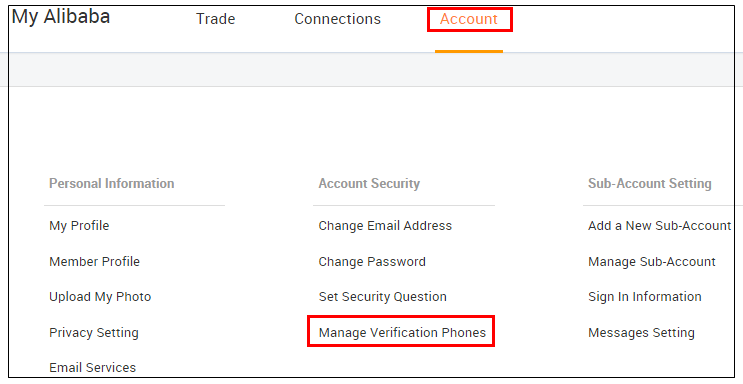 2. You will be asked to verify your account by "Phone Verification"
If you cannot receive the verification code via mobile, you may apply through our online customer service team.




3. Once you choose "Phone Verification", you will be redirected to the "Identity Verification" page as seen below. Please click "Click here to receive verification code" and you will receive the verification code on the current mobile.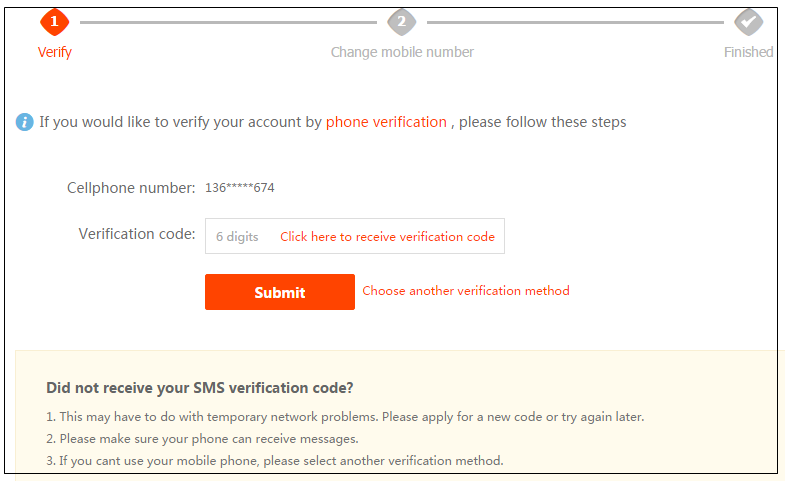 Please note the verification code will only be valid for 15 minutes after you click the button. To avoid system errors, you are advised not to repeat clicking.
4. Submit the code sent to your email in the column and click "Submit".



5. After submission, you will go to the "Change Mobile Number" page. Follow the instructions here to put new mobile number and get new code.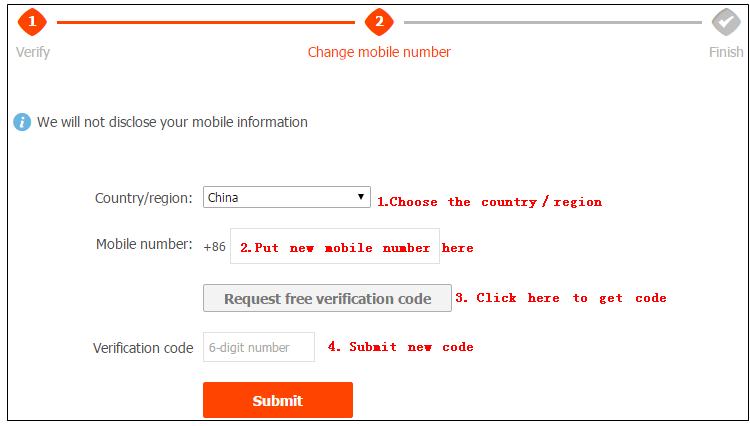 6. Submit the new code and the mobile number will be changed successfully.
Is this information useful?
Yes
No

Thank you for your feedback!