< Back to list
How to enable SMS Verification?
Only for Global Gold Supplier.
1.Sign in to My Alibaba. On the home page, click "Account".
2.Go to the "Manage Verification Phones" page and click "Start Verification".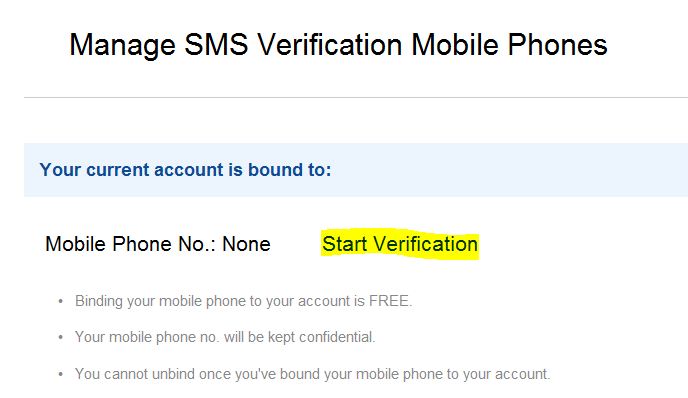 3.Choose your location and enter your mobile phone number and click "Submit". You will receive an SMS with a verification code.

4.Enter the verification code and click "Submit".
You can always check your phone number and change it by clicking "Change" under "Manage SMS Verification".
Is this information useful?
Yes
No

Thank you for your feedback!