< Back to list
How to report fraud?
In order for us to better assist you in this case, please kindly submit your complaint at http://channel.alibaba.com/complaint/home.htm> with relative supporting documents. We will follow up accordingly.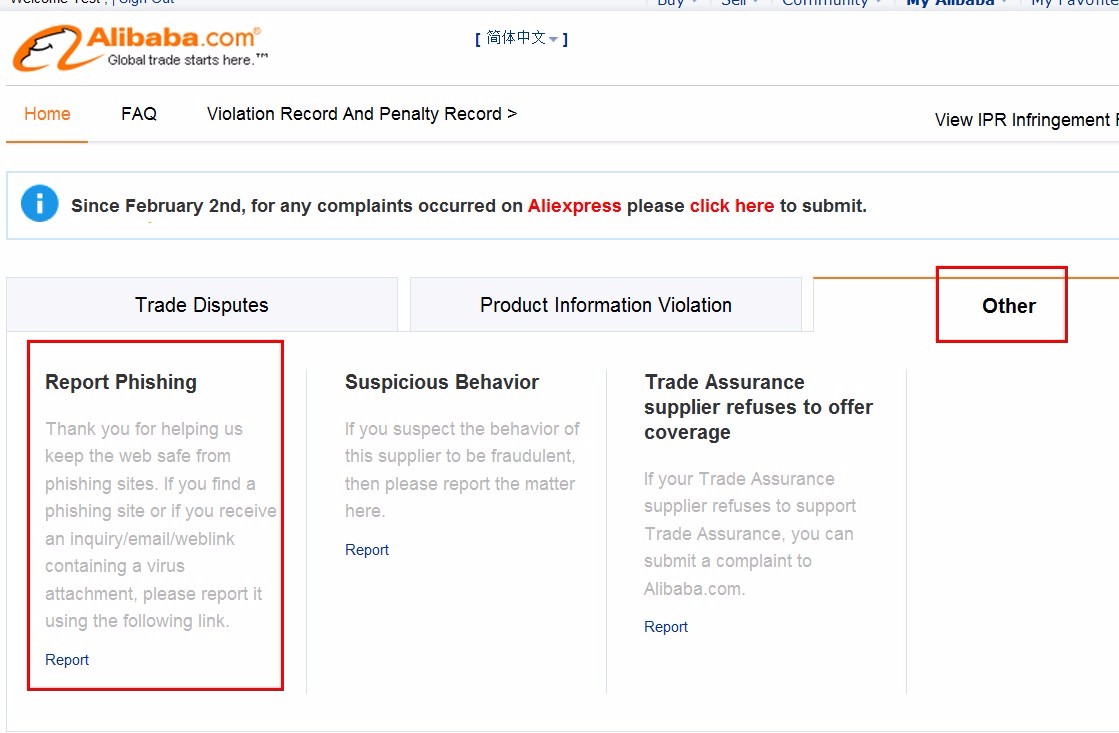 Kindly note that you need to sign in your Gold Supplier account to access to the online system. Meanwhile, you will also be able to keep track of the status of your claim in the Complaint Center.
Is this information useful?
Yes
No

Thank you for your feedback!