< Back to list
How do I submit a picture/image infringement claim?
If your product picture has been copied and published by other members on Alibaba.com without your consent, then please submit your complaint online according to the steps below and we will address it as soon as possible.
1. Click "Report Suspicious Activity" on the product detail page of the alleged product on Alibaba.com (the "Report Suspicious Activity" red flag is located under the product image on the right of the product detail page).

2. Choose the report type as "Picture Stealing" (You need to log in your account if it's signed out).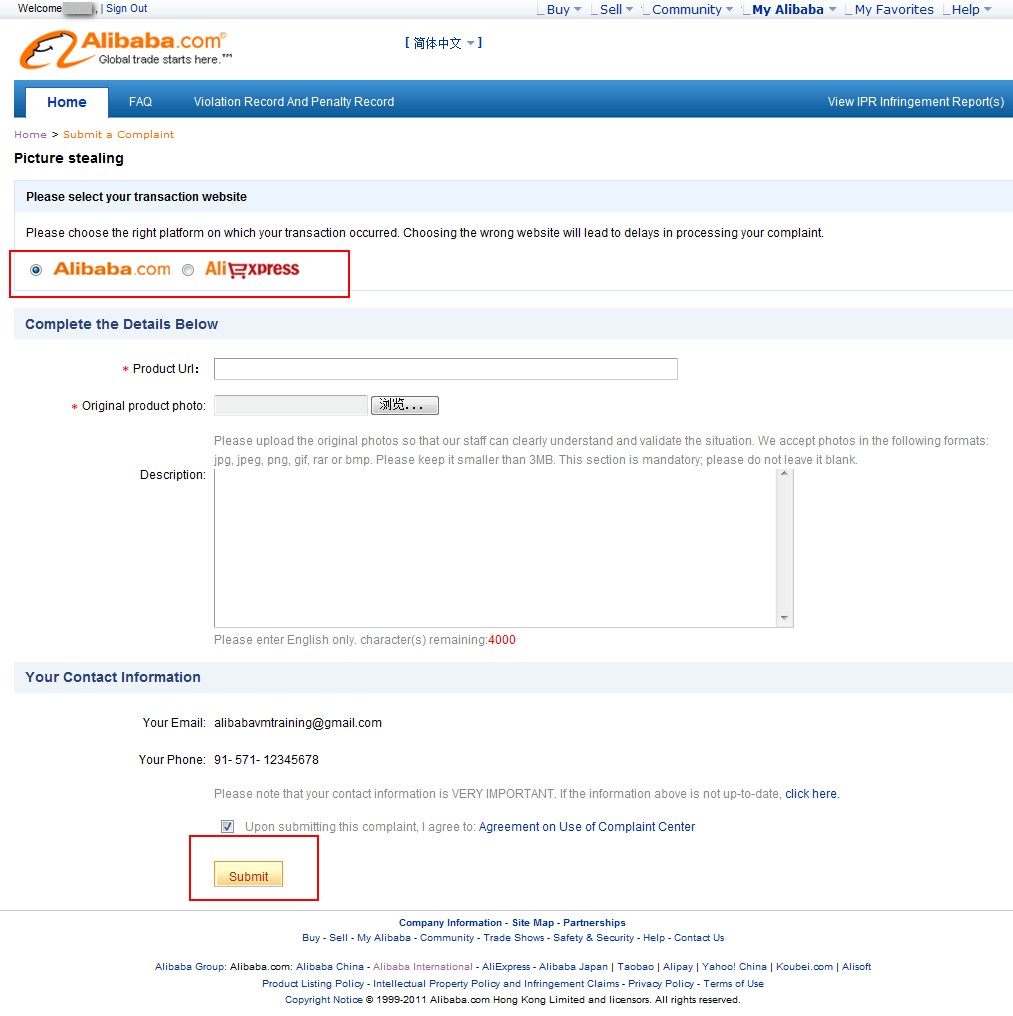 3. Upload your original product photo then add a description to support your complaint. For example, information related to your original picture, such as:
the date it was taken

the place where it was taken

the photographer's or copyright owner's name

a link where we could check the original picture.
4. Click "Submit" after you have provided all the required information.
Is this information useful?
Yes
No

Thank you for your feedback!