< Back to list
How to submit the IPR infringement complaint?
If your brand or any other intellectual property rights (IPR for short) have been copied and published by members of our website without your consent, please submit your complaint here: ipp.alibabagroup.com
Our Legal Department will follow up accordingly. You can also keep track of the status of your claim in our AliProtect system. Note: our AliProtect system is different from Alibaba.com. Simply register an account for free and then submit your claim (Note: You can't use Alibaba account to log in directly, please create an account first).

Here are the guidelines for reporting an IPR infringement:
1. Submit IPR Information by clicking on "IPR submission"



After submission, our IPR team will view your document within 3 working days. You can edit your document by clicking on IPR management later.
2. Submit a complaint on Products Listings you want to report by clicking on "submit a complaint", choose "Alibaba.com" platform.

Then you will be guided to search for the listings as below picture. Choose either way to find products you want to complaint.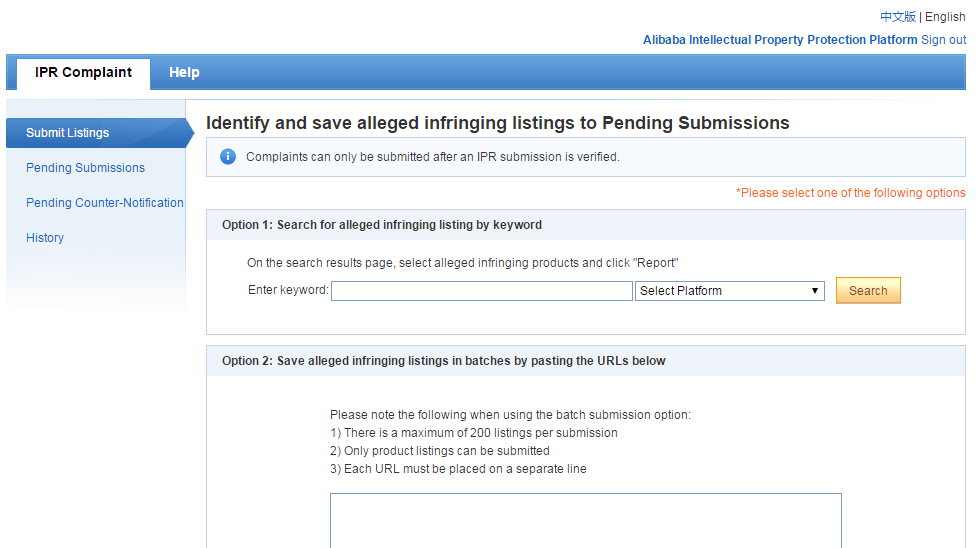 After submitting the complaint, our IPR team will look into your report within 7 working days and get back to you.

To review the IPR complaint process, you can check it under History Tag.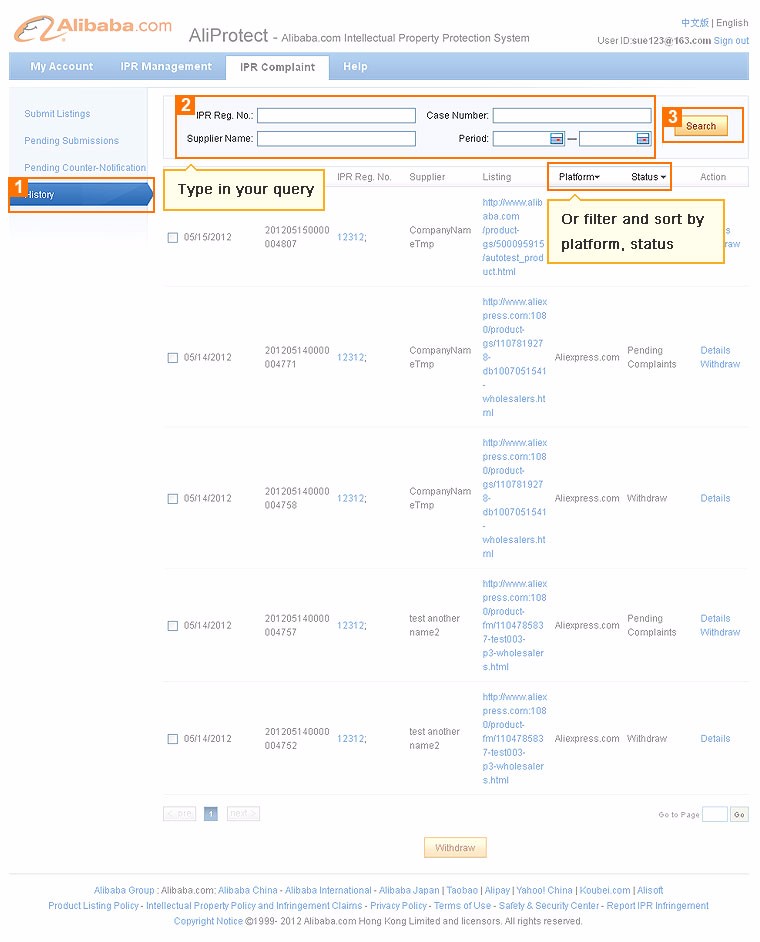 P.S. You can also Withdraw Complaints at History Tag.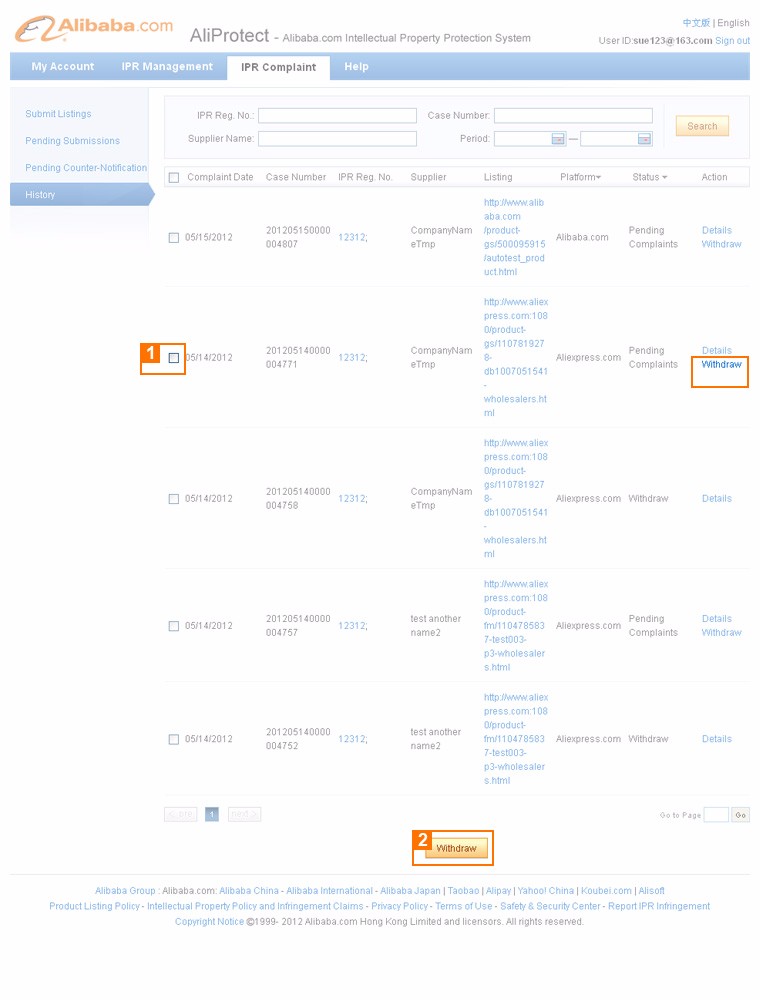 Is this information useful?
Yes
No

Thank you for your feedback!