< Back to list
How do I report a trade dispute?
In order for us to better assist you with a trade dispute; please submit your complaint to Online Complaint Center: https://service.alibaba.com/complaint/center/list.htm. There will be Online security team following up accordingly.


First, sign into your Alibaba.com account to access the online Complaint Center system. Here, you can submit your complaint, along with any supporting documents. You can also track the status of your complaint.

Screenshot is for reference.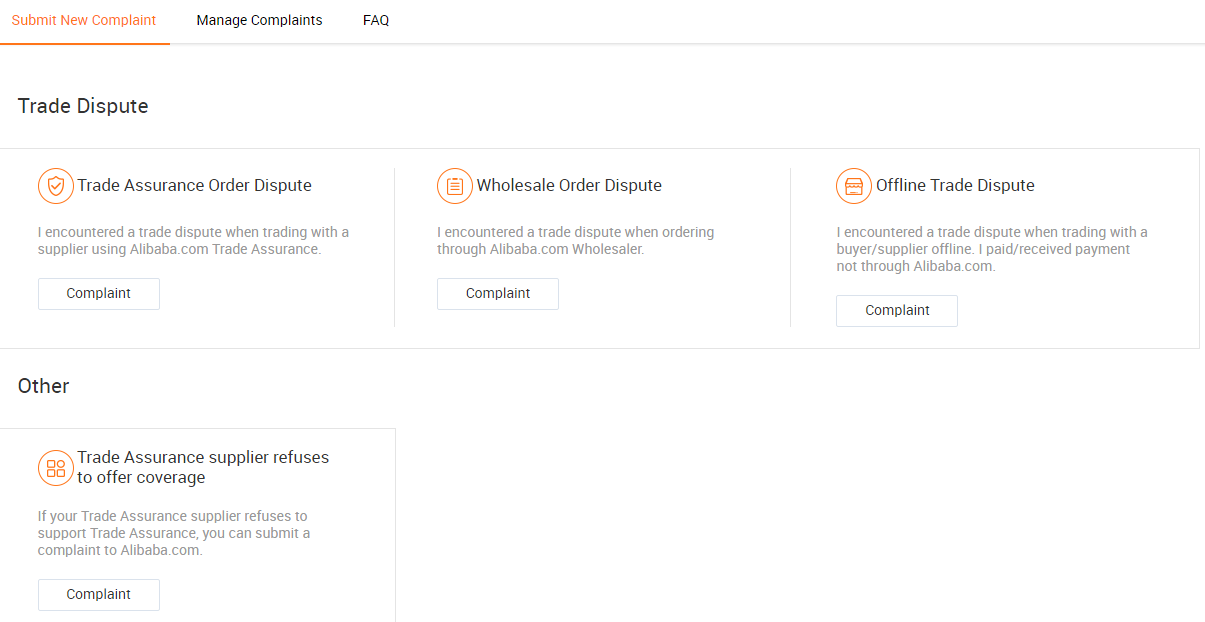 Is this information useful?
Yes
No

Thank you for your feedback!