< Back to list
How does Alibaba.com Logistics work?
1. Search for Logistics Solutions
1). Visit Alibaba Logistics. Input the place of departure & destination, and click 'search'. The system will generate a list of solutions for you based on your requirements.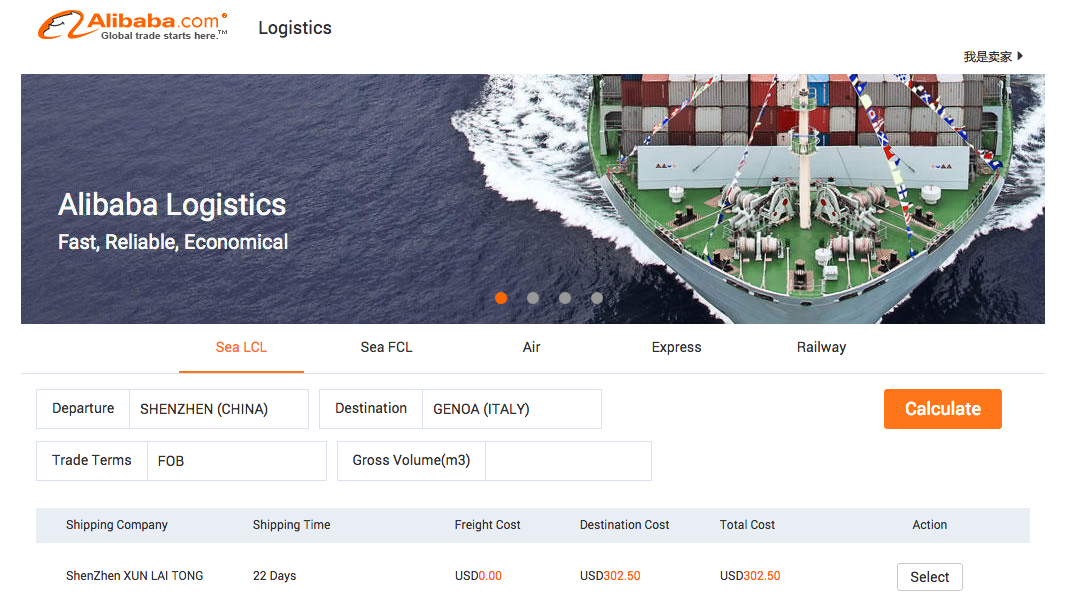 2). Once you have found a shipping company, please click the button "Select" and fill in the following form to recommend this solution to your supplier: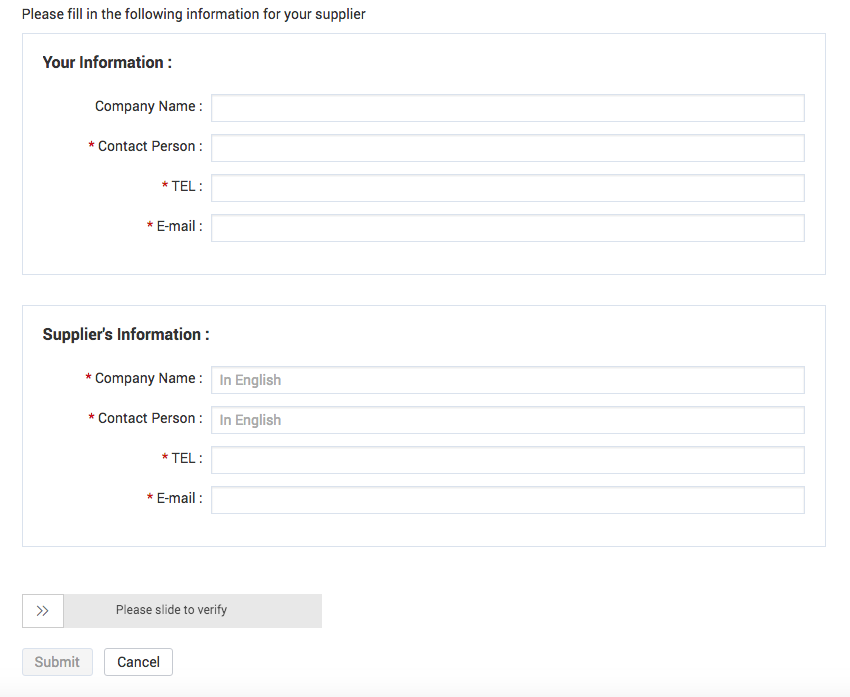 2. Place a Logistics Order & Make Payment
Have your supplier sign into http://logistics.alibaba.com to place an order, or take a screenshot of your selected shipping method and show it to your supplier to place an order for you.
The supplier will settle the payment with Alibaba.com Logistics directly.
Is this information useful?
yes
no

Thank you for your feedback!
You may be interested in: