< Back to list
When will I receive the products for my Trade Assurance order?
You can find the expected delivery time on the order details page. Once the supplier has shipped your order, the delivery information will be updated on your order details page.
To view the expected delivery time, log in to All Orders in My Alibaba and check the shipping information under order details page.

Any updates will be shown in the Delivery details tab or Shipping details tab.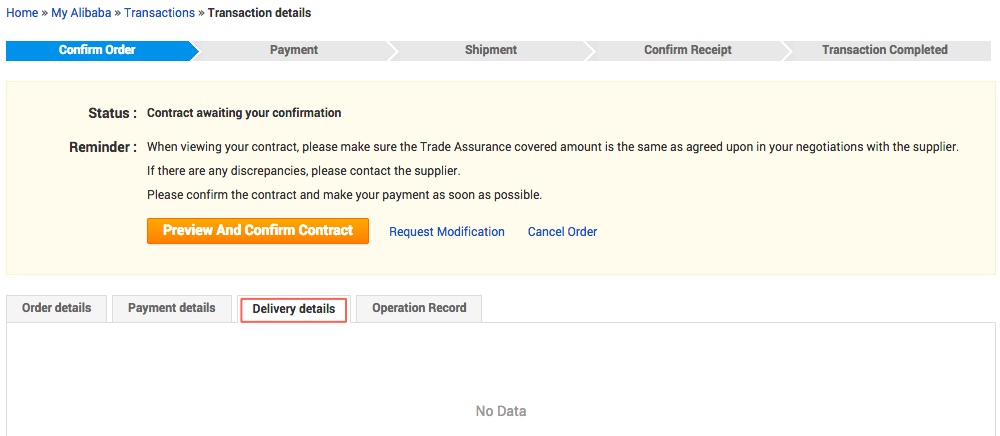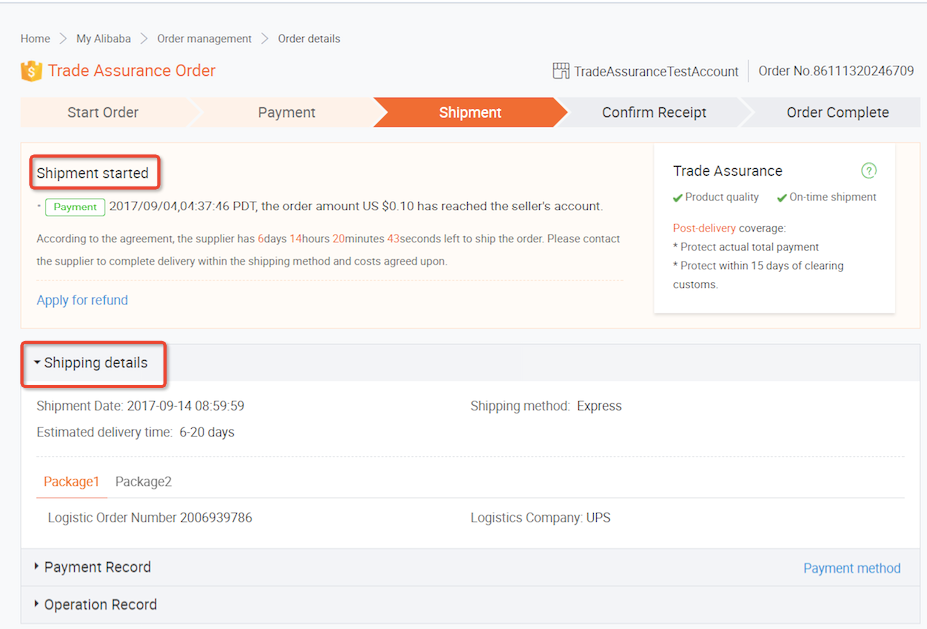 If you want to know more precise information about your shipment, please contact the supplier. Normally, it needs to take 23 days for airfreight, 45 days for sea transportation as well as 60 days for land transportation for your reference.
Is this information useful?
yes
no

Thank you for your feedback!