< Back to list
How do I cancel a dispute for my Secure Payment order?
1. Sign in to My Alibaba and click 'All Orders'.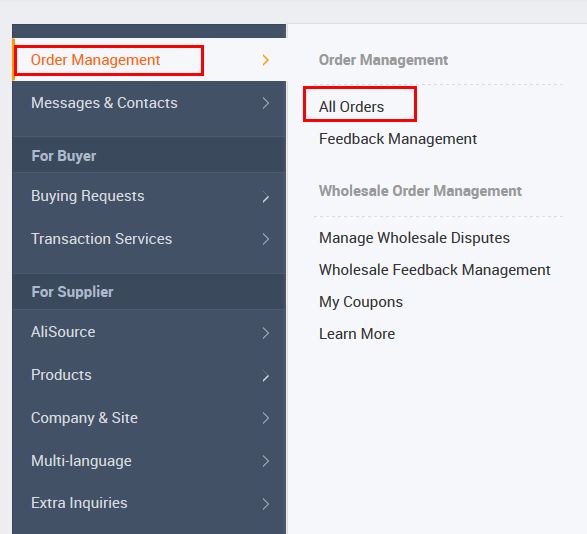 2. Find the order dispute you want to cancel and click 'View More'.


2.If the product has been shipped. There will be a button of "Cancel Dispute". Please simply click it.


Note: Please cancel a dispute only if you have resolved the problems with the supplier. If you cancel the dispute, the payment will be released to the supplier.
Is this information useful?
yes
no

Thank you for your feedback!