< Back to list
Where can I see my Business Identity Icon?
There are three places on the Alibaba.com where you can see your Business Identity icon.
a. At the top-right hand corner of Alibaba.com:


b. On the "My Alibaba" landing page:

c. On Your Business Profile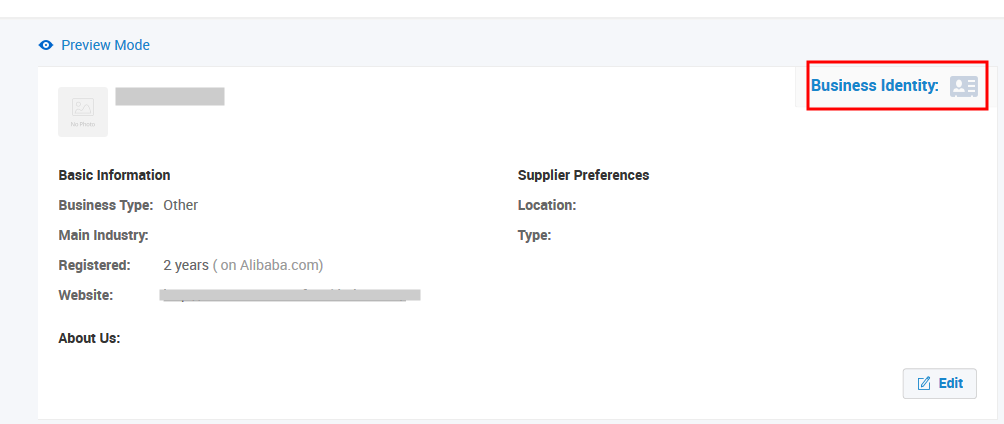 Is this information useful?
yes
no

Thank you for your feedback!
You may be interested in: