< Back to list
Examples of Typical Phishing Emails 5
Scammers usually use the Alibaba.com name and send emails using fake email addresses that appear to be real. These emails seem to come from Alibaba.com employees, such as frank@ggs-alibaba.com. These emails claim that you can upgrade to become a Gold Supplier at only a fraction of the current price. The links and buttons (e.g. Upgrade Now) in these emails will then direct you to a scam website where you are asked to make payment.
Example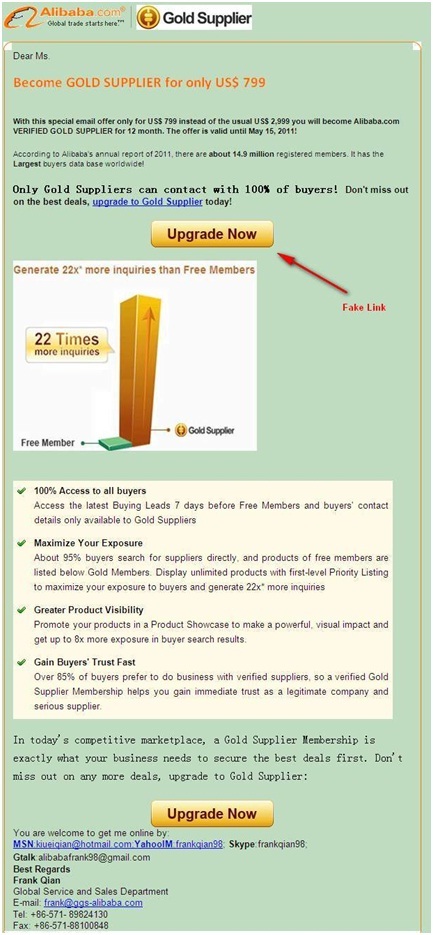 After clicking "Upgrade Now", you will be taken to a website like this: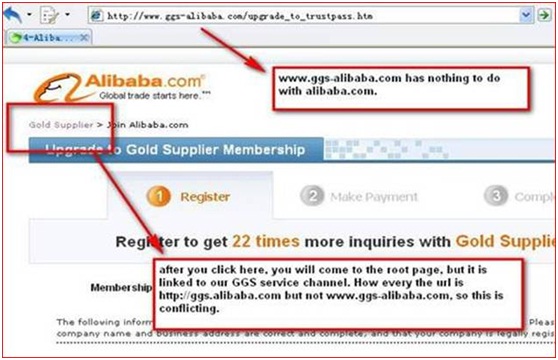 Is this information useful?
yes
no

Thank you for your feedback!
You may be interested in: