< Back to list
How do I leave feedback for my inspection order?
1. Click Transaction Services and All Inspection Orders in My Alibaba;

2. Find the order and click the "give Feedback" button. (Hint: use the "Finished" filter to sort results)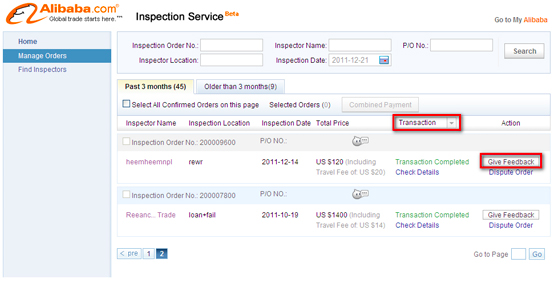 3. You can rate inspectors in three areas: industry knowledge, service quality and report accuracy. Rate each area from 1-5 stars. In addition to the star ratings, you can also leave any comments that you have on the inspection service.


Remember: you can only rate the report accuracy after you have received your shipment.

4. If you have already provided your first feedback, you can click "Continue Feedback" to add additional details.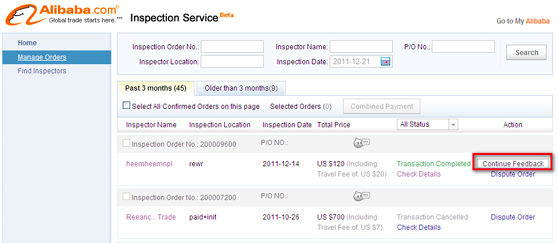 Is this information useful?
yes
no

Thank you for your feedback!