< Back to list
What's the dispute process for Trade Assurance order?
1. After the buyer submits dispute, you two parties have 3 to 30 days to negotiate without the involvement of Alibaba. From the 4th day onward, the buyer can request Alibaba.com's assistance by clicking the "Escalate Dispute" button, or may continue to negotiate with the seller.
2. During the negotiation period, both parties need to respond each other's proposal within 7 days, otherwise the dispute will be escalated (no reply from supplier in due time) or cancelled (no reply from buyer in due time) automatically.
3. Alibaba.com will also act as a mediator for any disputes which remain unresolved after 30 days of initial opening.
Please find below dispute workflow:
Step 1: Buyer applies for refund.
Step 2: Buyer and seller negotiate with each other. The process is as below: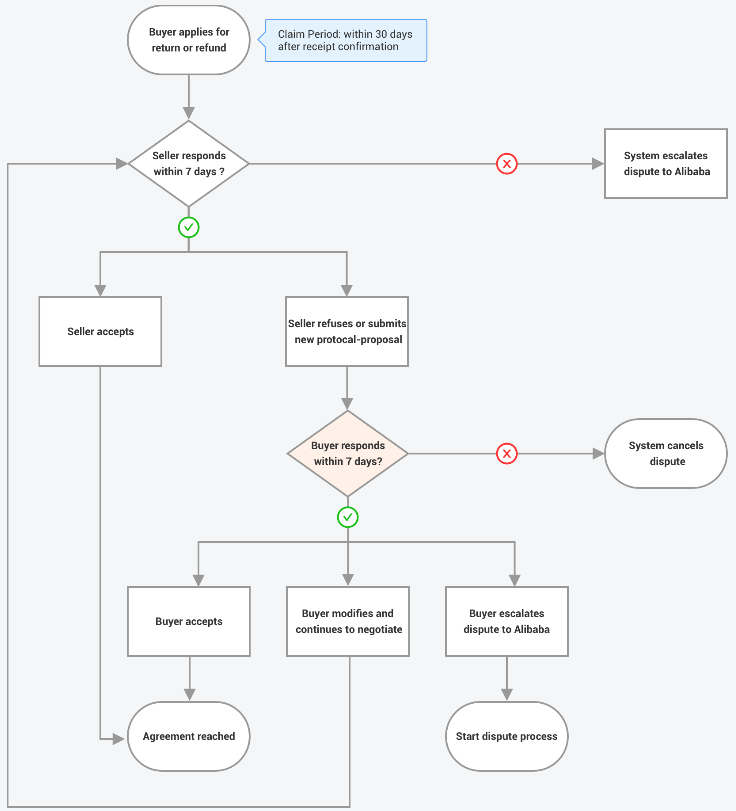 Step 3: If no agreement reached after negotiation and the case has been escalated, Alibaba dispute team will handle the case as follows: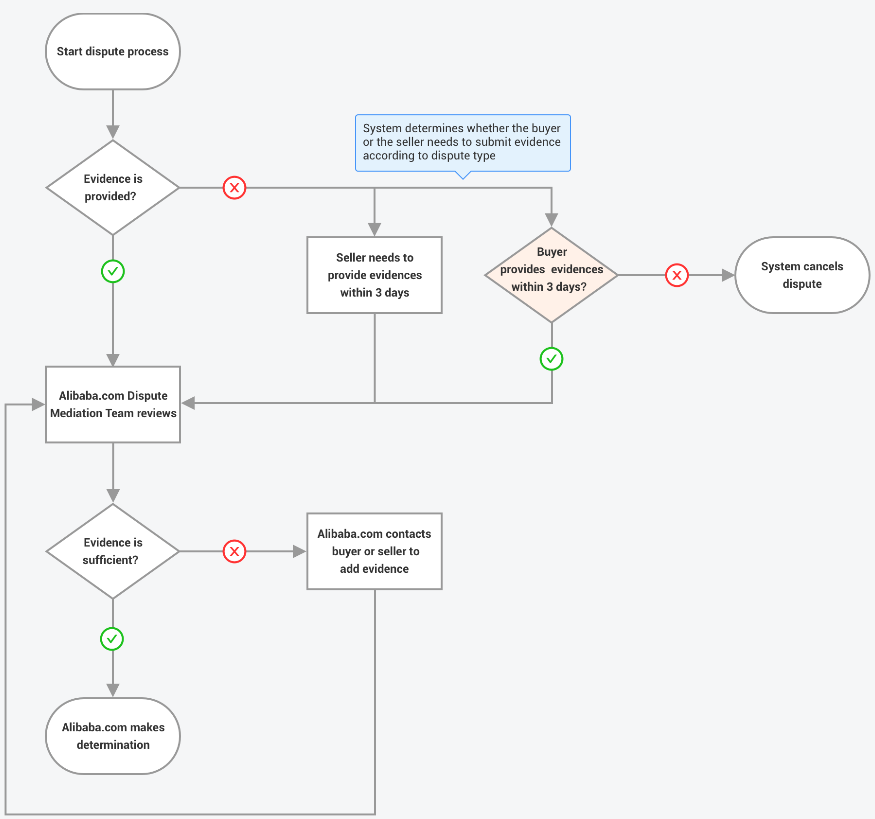 Step 4: The refund or return process will be proceed after the dispute team makes determination.
Note:
1. Buyers can cancel dispute on the dispute detail page before case escalation or request Alibaba dispute team to cancel the dispute after case escalation.
2. Alibaba dispute team will response your case in 2 working days normally.
When will my dispute case be solved for Trade Assurance order?
Is this information useful?
yes
no

Thank you for your feedback!