< Back to list
How do I track the shipping of my Secure Payment order?
1. Go to My Alibaba and click "All Orders" under "Order Management";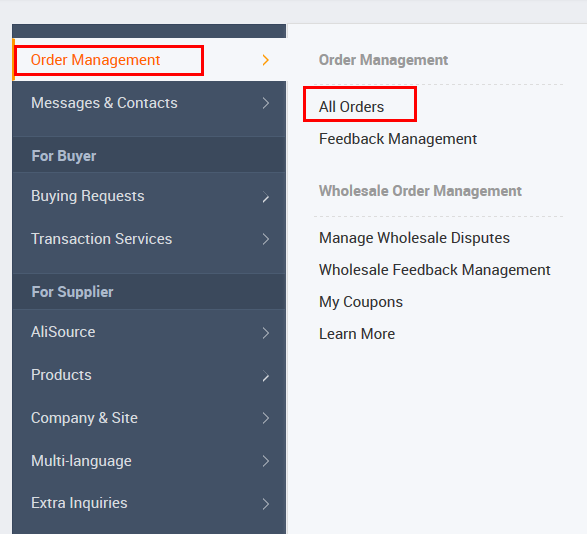 2. Find your order number and click View More.

3. Check Shipping details. Also you can use the tracking number to check on the official shipping company website.

For more information, please contact the supplier for the tracking number directly, since the shipping has been arranged by the supplier.
Is this information useful?
yes
no

Thank you for your feedback!