< Back to list
How do I pay using bank transfer (T/T payment) for Secure Payment order?
Regular Secure Payment orders (not promotion Secure Payment orders) with price over US $ 20 are supported with bank transfer.

You are advised to refer to the following steps to make payment by bank transfer:

1. Go to "All Orders" section, find the order, click "View More" and then click 'Pay now' on the order details page;





2. On the checkout page, click More Payment Methods and then select 'Wire Transfer' as your payment method as shown below: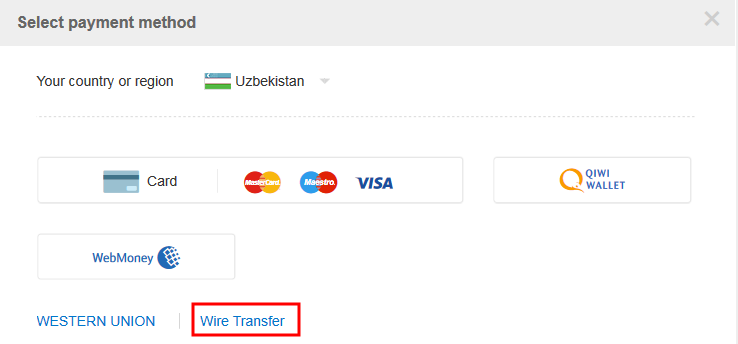 3. Click "continue".



4. In the Bank Transfer section, you will see the Alibaba.com's account information you need to transfer your payment securely. Print out the section containing your bank transfer information
4. Go to your local bank to transfer the payment in USD. Bring the printed bank transfer information and show it to the bank officer before making your payment
5. The status of your order should change to 'Paid' within 7 working days.
Note:
1. This beneficiary account number will be different each time you click "continue" to pay for the same order. You could take one to pay but it is ONLY valid for this payment. Please do NOT use this number in other payments.
2. When using bank transfers, please transfer enough money to cover all the bank's 'service fee'.
3. To protect yourself from fraud, please complete your transaction via Alibaba.com Secure Payment by taking all the required steps. We do not recommend making payments directly to suppliers. Payments should be made to one of Alibaba.com's secure accounts mentioned above. The payment will only be released to the suppliers upon your confirmation.

Related question:
1.Why cannot I pay for my Secure Payment order via T/T?
Is this information useful?
yes
no

Thank you for your feedback!
You may be interested in: